An action camera also alternatively called ''action-cam'', is a digital camera designed specifically for recording the on-going action, activities, and events while the person holding the device is immersed in it. For this reason, most action cameras are compact and easy to carry. They are equipped with features that offer protection against water, sand, and various other elements that would damage regular photographic and film devices.
With so many options out there, we have compiled a short list of the best action cameras appropriate for beginner photographers. Here are the models that you should be seeking out.
You may also like: 10 Top Rated Products in Camcorders/Video Cameras.
1. Akaso EK70000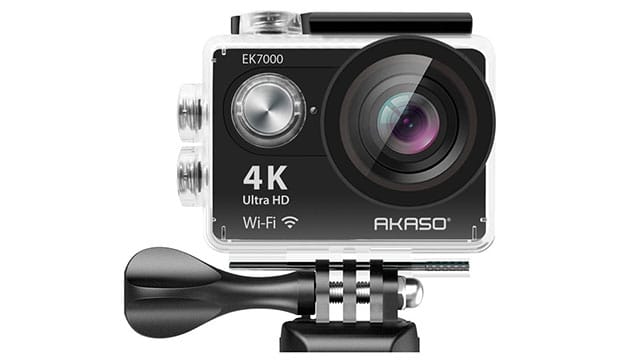 Akaso is one of the most appreciated action camera producers, with their products gaining increasing traction in the photography world in the last few years. While the Akaso EK7000 is one of their more advanced models, its ease of use makes it perfect for people who have only just recently picked photography as a hobby. In this entry, we will briefly cover the main features of this camera, so if you want to find out more details regarding the Akaso's technical capabilities and limits, make sure to check out this full review on Creative Photo Connect.
Regarding this camera's filming capabilities, the Akaso offers three shooting options: 4k at 25 fps, 1090p at 30 fps, and 1080p at 60 fps. The 2" LCD screen and wide-angle lens allow photographers to capture crystal-clear images in any possible weather conditions. Speaking of shooting, the camera has a wide variety of modes including, but not limited to, single photo, time-lapse and burst photo.
2. Sony HDRAS20/B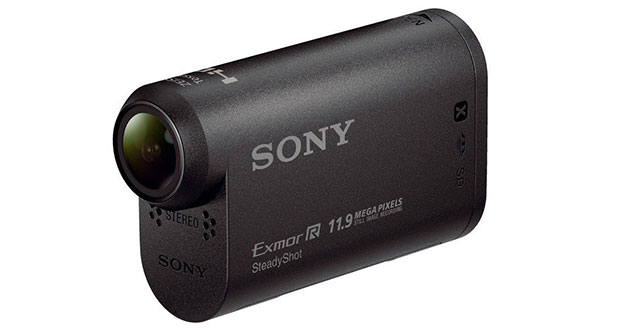 When it comes to action cameras that are below the $200 threshold, the Sony HDRAS20/B is one of the best options on the market. This model, similar to the others produced by Sony, has great stabilization capabilities, as well as a built-in stereo mic and six different video modes. Adding to the list of features is a long battery life that can withstand 150 minutes of filming and photography, a special feature that combines wide-angle views with time-lapse and full smartphone connectivity by the use of an app.
3. Intova X2 Camera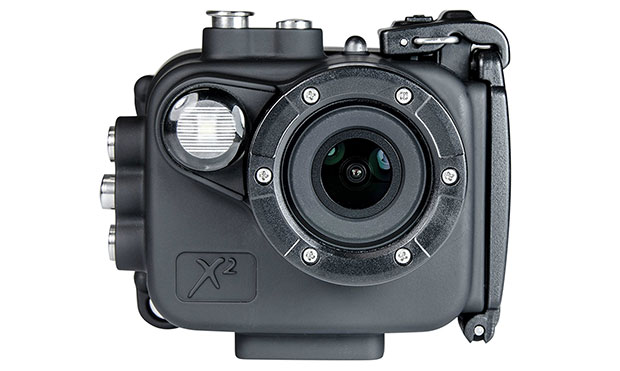 If you are willing to drop a little more money on an action camera (but not too much), this $300 Intova model might be a perfect fit for you. Designed mostly for diving, with a floating wrist strap and a rubberized shell on the exterior, this version is highly appreciated by professionals because of its ability to work on lumen light. The rechargeable lithium-ion battery makes it perfect for long tours, while its flawless Wi-fi connectivity option allows users to have pitch-perfect remote control over the cam.
4. Contour Roam 3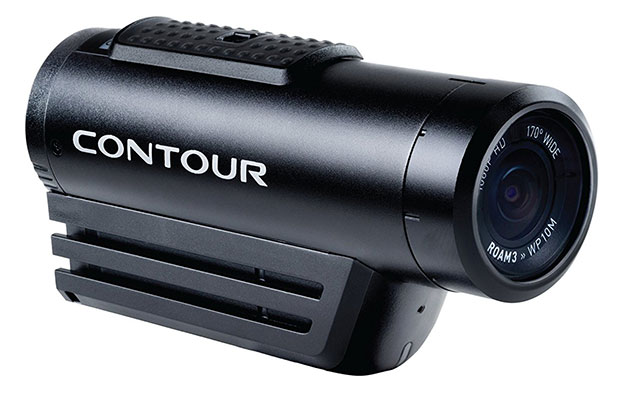 Similar to the Akaso EK700, the Contour Roam 3 has a super wide coverage angle, a high field of view, and an advanced, 10m full HD recording ability. This camera is entirely waterproof, so you can safely attach it to your helmet while you are swimming, or biking in rainy weather conditions. What makes this camera appropriate for beginners is its compact size, great battery life, and low price. For only 89 dollars, you can get the whole action camera experience on a budget.
5. SJCAM SJ4000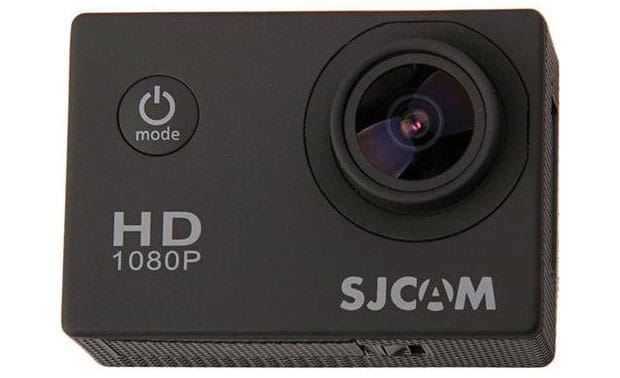 If the Counter Roam 3 is still a little too pricey for your liking, then maybe you will find this SJCAM model more satisfactory. Priced at $65, it records at 1080p/30 fps and is fully compatible with any iOS and Android devices via Wi-fi. Furthermore, it comes with a plethora of options for mounts, housings, and various other attachments, so if you are looking to take photographs from weird angles, the SJ4000 is one of the best choices you could make.
6. Xiaomi XYACW YI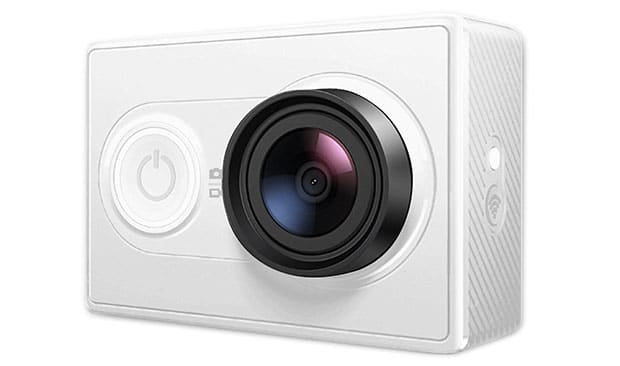 If you are partial to Android devices, this Xiaomi version might be a perfect match for you. The camera's built-in Wi-Fi has great range, and it will connect with your Android phone from up to 100 meters away. Other than that, it is your standard, entry-level action camera with all the features that you would expect from such a device – 1080p/30 fps, intuitive control scheme and pitch-perfect shooting quality.
7. GoPro Hero5 Black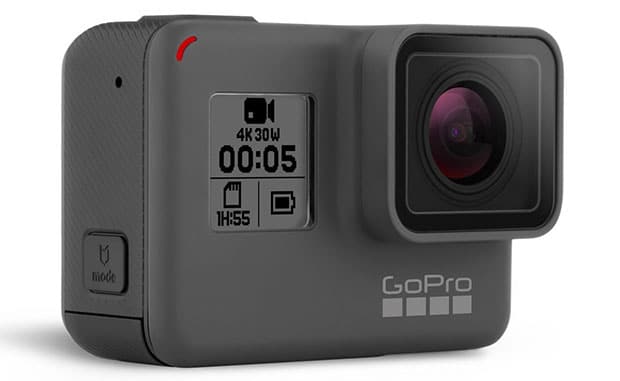 If you want to enter the photography world in full-force and you do not mind dropping a few hundred dollars on an action camera, then meet GoPro Hero5, a device which is widely lauded for its impressive photo and video quality.  The outer body of the camera is built out of a waterproof material, and attached to it you will find an intuitive, easy to use the touchscreen. The camera can be mounted on virtually any surface and object, so if you want to take your hobby to the next level, this camera is one way to do it.
8. YI 4K Action Camera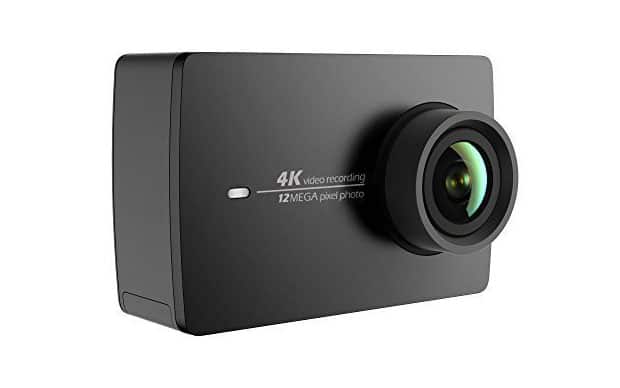 What sets this YI camera apart from the rest is its flawless time-lapse recording capabilities. Its compact size and ergonomic design make it perfect for long-distance travel, while the well-integrated Wi-Fi connectivity option allows users to easily share videos and images on social media as soon as they are created. To get in-depth features of this action camera you can check out this full review on RS Web Solutions website.
9. Garmin Virb Elite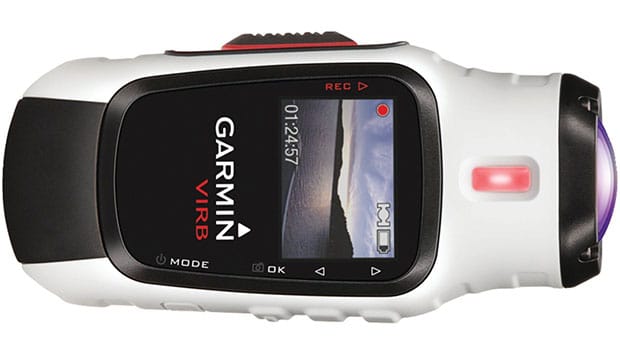 When it comes to video quality, this particular model from Garmin delivers in spades, as it has a shooting speed between 120 and 240 frames per second. But what truly sets this one apart from other similar cameras is its overall design and well-managed angles, which allow people to film and photograph various fishing activities. The camera is capable of capturing every single movement motion of fish in flawless quality, so if this is the type of photography you want to break into, the Garmin Virb Elite is one of the best entry-level devices on the market.
10. Casio Exilim FR110H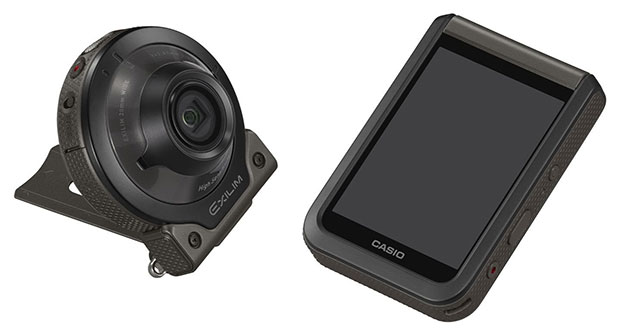 This Casio model is one of the best cameras if you want to take photos in bad light. Moreover, due to its high-resolution capabilities on unfavorable lighting conditions, the photos and videos will have an almost documentary-film type of feel to them. Other than that, it is perfectly competent at capturing stills of up to 1.8 megapixels, and its large coverage is suited for sharp shots.
Conclusion
These are the 10 best action cameras suited for beginner photographers. While some of the models highlighted throughout this article might be a tad expensive for some people, they more than make up for the hefty price tag with their excellent video and photo quality, intuitive controls and compactness.
Disclosure: Some of the links in this article may contain affiliate links. This means if you purchase the product following the link we may get a very tiny amount of commission. This can only help us to reduce our website hosting cost.