Previously we have reviewed the PLIDINNA heated vest for men. Now it is time to review its counterpart for women.
Introducing PLIDINNA Heated Vest for Women, a great solution to keep warm during cold weather. This innovative heated vest is designed with advanced technology which allows it to quickly reach the desired temperature in seconds.
In this article, we will be giving you an in-depth review of PLIDINNA Heated Vest for Women including product specifications, unique features, and how it can benefit you. Get set ready to beat low temperatures with the perfect combination of warmth and style!
What is the PLIDINNA Heated Vest for Women?
The PLIDINNA Heated Vest for Women is a lightweight vest designed to provide warmth and comfort during cold weather. It is made from quality nylon fabric with a waterproof coating, ensuring that it's both breathable and protected against the elements.
It also offers 4 heating zones distributed across the chest, back, and neck providing quick heat in seconds with its battery up to 10 working hours on a single charge.
With 3 adjustable heating modes of high, medium, and low temperatures, you can customize your warmth levels according to your needs or environment. Furthermore, this heated vest looks as good as it feels featuring an attractive design with beautiful details along its lapel collar, cuffs, and sides giving you superior warmth without compromising style when going outdoors.
You may like: LYPULY Cooler Backpack Review: A Great Travel Companion!
Product Specifications
| | |
| --- | --- |
| Heating Elements | Carbon Fiber |
| Heating Zones | Upper Back, Collar, Left Pockets, and Right Pockets |
| Heat-Up Time (Fully Charged) | Low: 10 hours; Medium: 6 hours; High: 3 hours. |
| Heating Levels | High (131℉), Medium (120℉), Low (100℉) |
| Battery | 10000 mAh Lithium-ion Battery |
| Fabric | Nylon (100%) |
| Pockets | 2 x Side Zipper Pockets, 1 x Battery Pockets |
| Care Instruction | Hand wash or Machine wash. |
| Waterproof | Yes |
| Windproof | Yes |
4 Heating Zones and 3 Heating Modes
The PLIDINNA Women's Heated Vest is designed with 4 heating zones and 3 adjustable levels of warmth. These warming elements are strategically placed in the neck, back, waist, and under pockets to provide optimal comfort.
With its ultra-thin carbon fiber heating elements, it can quickly heat up so you can stay warm for hours at a time. The three heating modes – low, medium, and high – allow you to customize your desired level of warmth from light temperature control to full heat output depending on your environment.
Its lofted anti-pill fleece inner lining ensures superior insulation while offering maximum comfortability inside and out. From casual outdoor walks or runs to skiing activities this heated vest has all the features necessary for maintaining perfect balance between active outdoor pursuits with reliable warmth during cold weather days.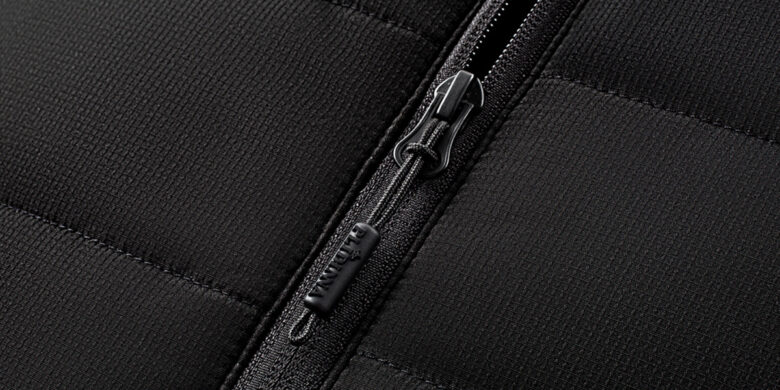 Quality Nylon Fabric, Lightweight, Waterproof Coating and Machine Washable
The PLIDINNA Heated Vest for Women is made of quality nylon fabric that offers durability, comfort, and flexibility. This lightweight vest is comfortable to wear even during extended periods of time.
Its waterproof coating ensures it won't absorb sweat or moisture while allowing easy movement in any weather condition. Furthermore, the machine washable feature allows convenient maintenance and also maximizes its lifetime usage.
By having all these features combined, this heated vest makes an ideal choice both for outdoor activities such as hiking, camping, skiing, and daily wear. The design is exclusively tailored to provide warmth while at the same time being reliable and practical – only making it a more perfect fit for anyone looking for a reliable heating solution outdoors or in colder temperatures indoors like offices or homes.
Fast Heating and Continuous Warmth
The PLIDINNA Heated Vest for Women provides ultra-fast heating and continuous warmth. The carbon fiber heating elements are spread across four zones with three adjustable levels of heat, allowing you to customize your level of comfort. Even on the coldest days, you'll be able to find perfect warmth in one layer!
The vest offers reliable protection against wind and water too so that even when faced with inclement weather conditions you'll still stay warm — it's truly a must-have accessory for any lady out there!
Versatile and Fashionable
The PLIDINNA Heated Vest for Women is designed to be both versatile and fashionable. Its lightweight material makes it ideal for all activities in cold climates, from skiing to fishing, and hunting.
This vest can even be worn casually over everyday outfits! The stylish design of the heated vest provides hours of warmth with just one press.
The waterproof nylon material makes it machine washable, so you don't have to worry about spills or dirt. You will look good anytime you wear your PLIDINNA Heated Vest no matter what occasion or season — without sacrificing coziness!
Package Includes
PLIDINNA Heated Vest for Women x 1.
10000mAh Battery x 1.
Input Type-C Cable x 1.
User Manual x 1.
Portable Packaging Bag x 1.
Pros and Cons of PLIDINNA Heated Vest for Women
The PLIDINNA Heated Vest for Women offers several benefits that make it one of the best heated vests this year. It is lightweight and provides unrestricted movement, making it ideal for those who require flexibility without sacrificing warmth.
The vest also features a water and wind resistant coating which makes it suitable for various weather conditions. Additionally, this vest has 4-zone heating and 3 heating levels to ensure completely customizable warmth depending on user preferences.
Lastly, the UL/CE 10,000 mAh battery pack provides fast heating and continuous warmth with up to 10 hours of use per charge cycle.
However, there are some downsides users should be aware of when using the PLIDINNA Heated Vest for Women. Since the product is made from nylon fabric material, its durability can vary from user to user over time with normal wear and tear factor impacts directly onto price value too.
Price and Availability
The PLIDINNA Women's Heated Vest is offered at a lower price than most other vests on the market. Prices range from $200 to $230 depending on the size you choose, while similar vests can cost up to twice as much.
These heated vests can be easily purchased online directly from websites like Amazon, making it easy access for buyers without any inconveniences regarding location.
Who would benefit from PLIDINNA Heated Vest for Women?
The PLIDINNA Heated Vest for Women is perfect for any woman looking to remain comfortable and warm while taking part in outdoor activities in colder climates. Due to its versatile design, the heated vest can be used while engaging in a variety of winter sports such as skiing, snowboarding, running, or snowshoeing.
It can also enhance warmth during long-distance hikes or when camping overnight in cold weather. The innovative heating technology keeps users comfortable and boosts their confidence with increased freedom of movement; it allows them to wear light layers underneath without feeling restricted.
It is suitable for women who are always on the go, especially those who work outdoors frequently amid low temperatures. From construction workers and landscapers to first responders and delivery personnel, many professionals benefit from having a dependable source of warmth like the PLIDINNA Heated Vest for Women coupled with its high-quality nylon fabric which has a water repellent coating as added protection against moisture penetration making it ideal no matter how extreme conditions may get!
You may also like: SIMOEFFI Inflatable Pool Float Lounger – A Complete Review!
Final Thoughts, Recommendations, and Conclusion
The PLIDINNA Heated Vest for Women is an ideal outdoor apparel choice to keep warm in cooler temperatures. It offers fast heating with a long-lasting UL/CE battery, four separate heating zones, and three heat modes that can be tailored to the individual wearer's needs.
Additionally, this vest provides waterproof and breathable Nylon fabric as well as adjustable buckles on both sides – perfect for a comfortable fit and added warmth.
Overall, this heated vest delivers reliable performance, comfort, and value for money making it an excellent investment for those who enjoy spending time outdoors during colder weather conditions.
With its stylish design combined with exceptional warmth delivery features it produces premium quality suitable even for everyday wear in chilly climates. We recommend the PLIDINNA Women's Heated Vest to anyone looking to stay cozy while participating in outdoor activities such as hiking, skiing, biking, or camping, especially when comfortable layers are more important than fashionable ones!
Buy PLIDINNA Heated Vest for Women from Amazon
Review Breakdown
We recommend the PLIDINNA Women's Heated Vest to anyone looking to stay cozy while participating in outdoor activities such as hiking, skiing, biking, or camping, especially when comfortable layers are more important than fashionable ones!