Though there are several pieces of hidden cameras available in the market, you can find only a few that can serve the exact purpose. A hidden camera needs to be compact, easy to configure and well equipped with multiple features. This is where Ehomful E17 Mini Body Pen Camera comes into the picture which offers everything that you are looking for in a perfect hidden camera. Here we have written down everything related with this device that will help you to figure out what this device exactly offers:
Loop recording: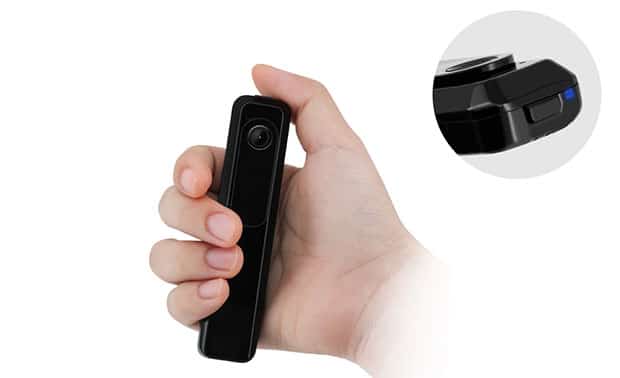 Ehomful E17 Mini Body Pen Camera offers the most important feature of loop recording. You can also set time and date for videos before the recording starts. You can always use an external card to increase its storage capacity. This modern device supports micro SD card of up to 128GB to facilitate loop recording. Once the memory card is used to its maximum capacity, the old videos are replaced with the new ones. But the device doesn't come with any built-in memory card.
Easy recharging: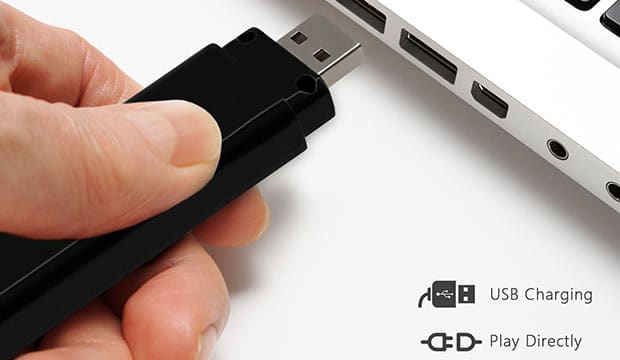 This highly sought-after piece of camera comes with a USB cable. This can be used for data transformation and charging purpose. The camera features a rechargeable battery of 550 mAh. This can last for around three hours when continuous recording is done.
Compact design:

Ehomful E17 Mini Body Pen Camera brags about its highly compact design that makes it extremely convenient to use. The camera comes with dimensions of 4.3 * 1 * 0.5 inches. It weighs around 3 ounces that make it a highly portable device. Its creative design lets this device to stand out in the competition. It is also one of the reasons why it has become the first choice for buyers.
Crystal clear video recording: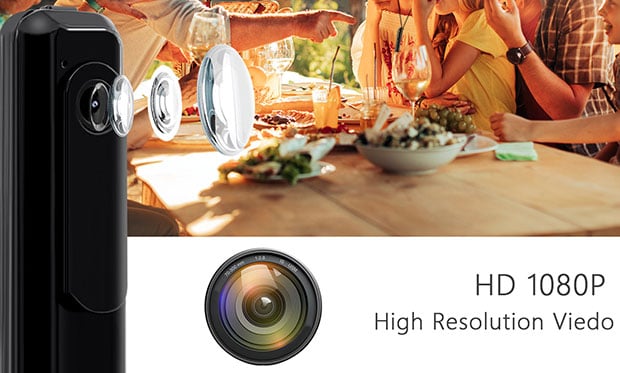 It boasts about ultra HD LED lens which is capable of offering an awesome field view of up to 140°. This hidden camera is capable of recording HD videos with a 1080P resolution without any distortion or blur effects. Even in poor light conditions, Ehomful E17 Mini Body Pen Camera has an ability to offer you clear images and videos. It is effective in recording everything that passes through its range. The videos are recorded in AVI format at an astounding rate of 30 frames per second. You will be also surprised to see its performance in a poor light condition which very few devices are able to deliver. The sound quality of videos is also quite clear. This makes it easy for you to track any secret conversation that is taking place in your workplace or home.
Other features: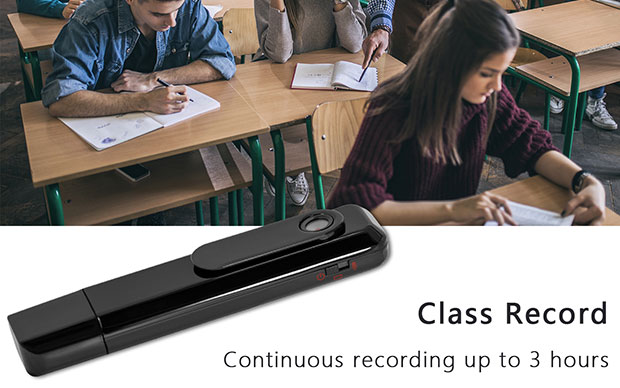 Ehomful E17 Mini Body Pen Camera comes with one button on/off system that lets you start and pause the recording at any point of time. This device is highly portable and you can use your creativity to fit it at a place of your choice. When required, you can wear it around your neck and no one will notice it. In needful circumstances, it can be attached to your pocket or kept on your office desk. What separates this pen camera from other devices is its capability to run without Wi-fi. This unique feature of Ehomful E17 Mini Body Pen Camera also makes it suitable for indoor as well as outdoor purpose.
Contents in the box: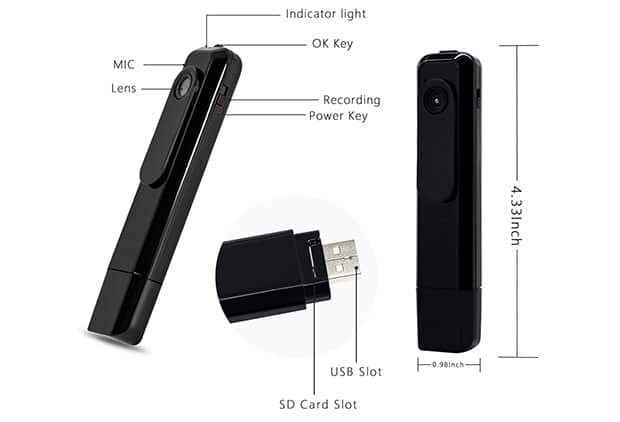 The box of this hidden camera comes with four essentials. You will get one body camera along with a USB slot, a USB cable, a lanyard and one quick start guide. If you find any difficulty while configuring this device then the user guide will be always there to resolve your queries.
Availability & price: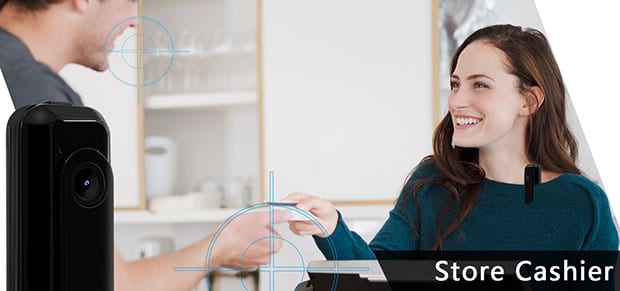 The Ehomful E17 Mini Body Pen Camera is available on e-commerce platforms such as Amazon at a price of $32.99. The price is quite fair considering all its offerings.
The Bottom Line: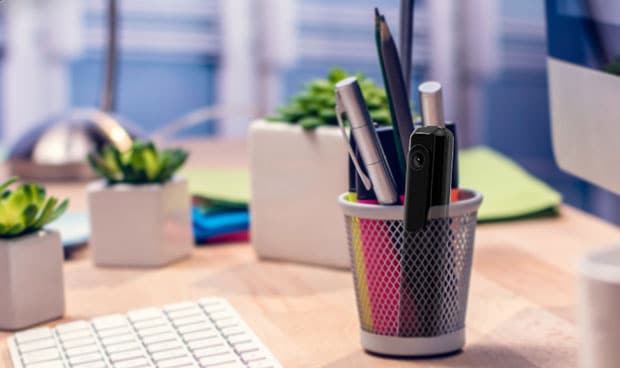 The Ehomful E17 Mini Body Pen Camera is the highly innovative gadget of today's time which is suitable for people of all ages. Once you get used to all the features of this camera, you will start recognizing its importance. No matter where you are traveling, you will definitely find this masterpiece a worth carrying everywhere. So, go ahead and explore the amazing benefits of this true value for money product from Ehomful.