Are you looking for a versatile drying rack to dry your fabrics in an optimum manner? Here is the best solution for your hunt the Drynatural Drying Rack Expandable 3-Tier Clothes Airer serves your purpose without compromising on any factors.  Drynatural is one of the drying products from the giant manufacturer Better Home products located in Moganshan High-Tech Economic & Development Zone of Zhejiang Province, China. This firm is well known for the production of various products such as advanced injection machines, brush filling machines, powder coating lines, hardware processing equipment, etc. This giant manufacturer has captured international markets with the help of their quality products.
Remarkable features
The extendable Drynatural drying rack serves maximum loading capacity up to 15.4lbs. Moreover, it is featured with the large size of 24.6 ft of drying space. It is designed with a rigid base to support the rack when loaded with clothes. This drying rack can be stretchable and foldable as per your comforts. It has expandable 3-Tier arrangements to enhance optimum drying system. These racks are equally spaced for effective drying. The physical specification of Drynatural drying rack is 41.14″ H x 14.57″W x 12.99″-29.53″L and it weight around 6.4 pounds.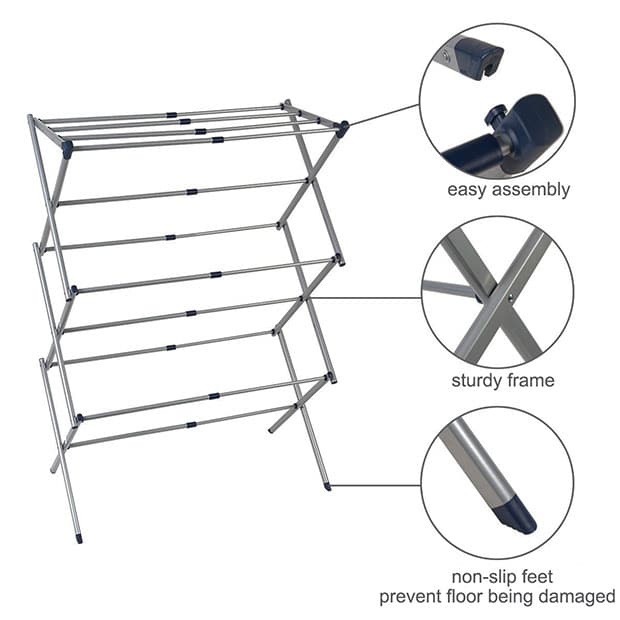 Advantages
This Drynatural drying rack can be placed indoor or outdoor as per your requirement. It can stand still even during the breezy days with the help of its strong base design. It has different types of arrangements in order to dry your fabrics quickly. The Drynatural drying rack comprises a flat structure on its top to dry out thick fabrics such as a sweater, wool clothes, etc. without much difficulty. This type of drying system avoids wrinkling and shrinking of the fabrics. Due to its stretchable design, it fits perfectly at any location. Moreover, this giant product can be folded and transported to different places. It can be stored easily as it occupies less space due to its remarkable foldable feature.
Quality household product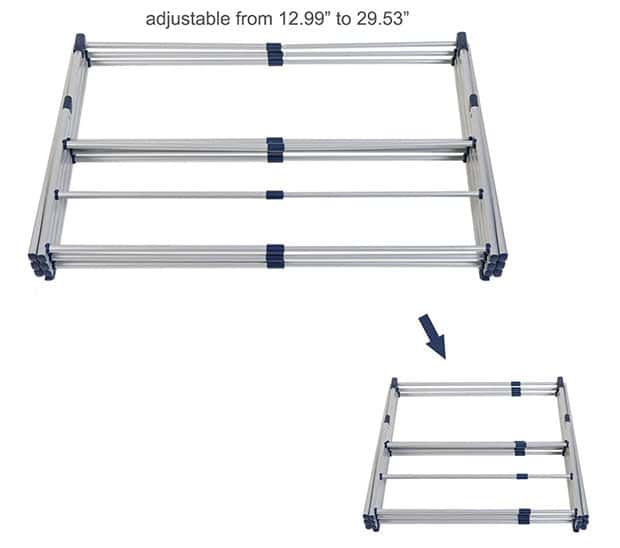 The Drynatural drying pack is one of the best household products. The expandable 3-Tier design helps to dry a large quantity of clothes with less effort. It is really portable and can be handled easily. The racks are designed with high-quality raw materials for long lasting life. The rust repellent polish is coated on its surface for everlasting results. The raw materials employed during the manufacturing of this awesome product seem to be best in quality. Drynatural drying rack with expandable 3-Tier is a necessary household product for every home.
Reasonable price
MegaV+ is an authorized seller of this brand product Drynatural drying rack. It is available even in the online market for $39.99 at Amazon.com. MegaV+ is a reputed seller and strives hard to deliver quality products to their valuable customers. They wanted to serve the customers with best products at affordable price tags.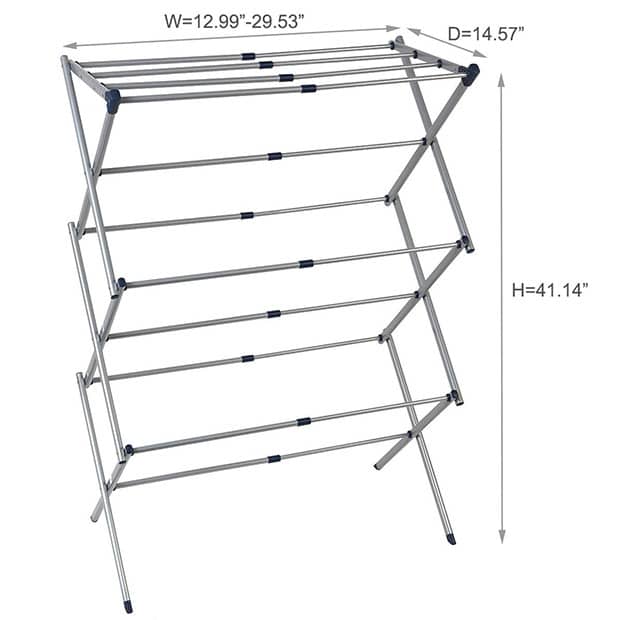 Effective drying system
As the name indicates the Drynatural, this drying rack makes use of the natural method of drying the wet clothes. Just an air circulation is sufficient to dry up the wet clothes. You need not require any power to accomplish this task. It is an effective method to dry your wet clothes in a natural way. So you need not worry about monthly power bills. It is an optimum drying system at overall lower costs.
Online purchase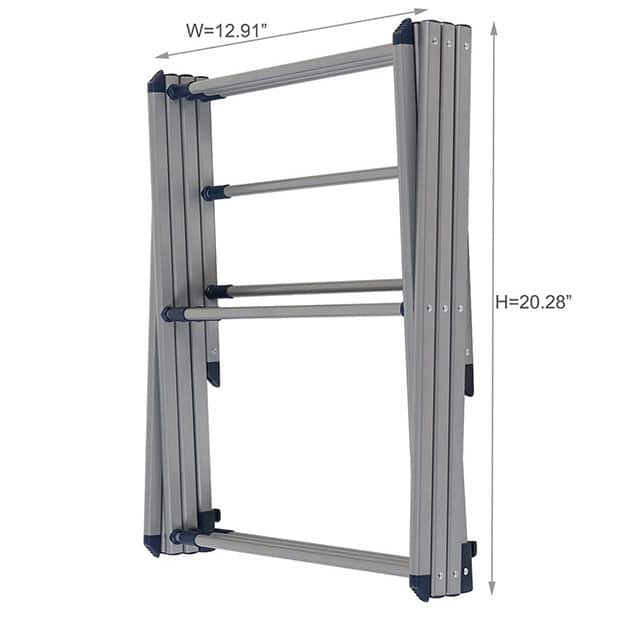 The Drynatural drying rack with expandable 3-tier clothes airer is available for sales at Amazon.com at discount rates. You can order them in an online mode without much difficulty utilizing secure payment gateways. The purchased products will be delivered at your doorsteps within a short period of time. It is highly advisable to refer the shipping details at your location before making an order at Amazon.com. Make the purchase at your own comforts without traveling to its stores. Moreover, the product is delivered along with the warranty and guarantee period. Utilize those facilities within the expiry period for effective services.
Conclusion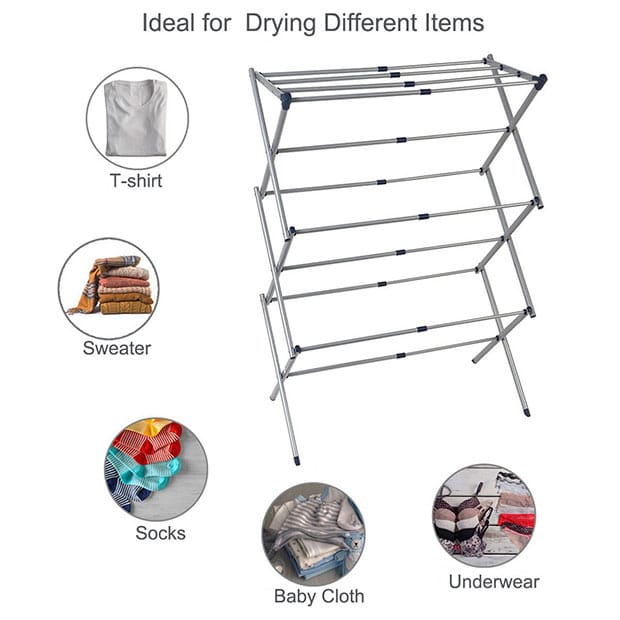 Ease your household works with better products. Purchase Drynatural drying racks to fasten your drying process of the wet clothes irrespective of the weather changes. Effectively make use of this product for optimum outcomes. Save your money and power by choosing the high-quality Drynatural drying racks with expandable 3- Tier design.