On the arrival of the end of August, back-to-school is just on the threshold. Are you ready to embrace your school life?
For most students, school is not only a place to study but the second home as they have to live in a school dormitory with classmates. But a school life only filled with boring learning is not okay for kids to learn how to be independent and get along with others. So, how to make school life happier is a question that most students care about. It is the time of the year to prepare for some back-to-school essentials for dormitory life.
Essentials for Electronic-Based Items
At present, students have got the permissions to bring some basic electronic devices to school like cell phones, iPads, and tablets. Here are some electronic accessories that can help you make it easier to power and use your electronics.
1) Cute Little Bear Power Strip Surge Protector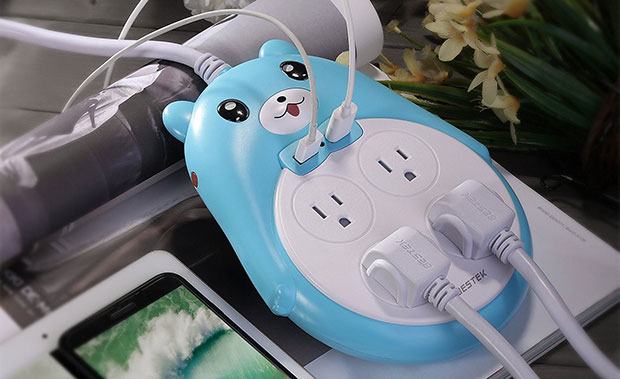 With more than one electronic device in hand, students will find it not enough to charge all devices with limited wall power sockets. The cute bear power strip comes with four AC outlets and dual USB ports, allowing to charge up to 6 devices at the same time. The power strip is uniquely designed as a lovely little bear to decorate your room and brighten your mood. Besides, it is also built-in full protections against overcurrent, overload, and short-circuit to protect you and your devices.
2) Aluminum Tablet Mount Stand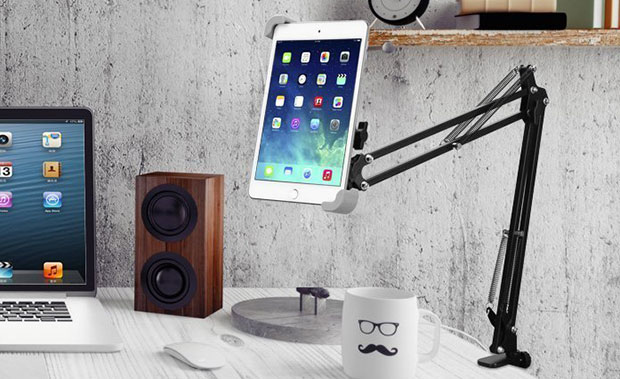 If you have a tablet or iPad, it is a question for you to consider where to place it firmly and comfortably in the room. The new released aluminum tablet mount holder is adjustable and mountable with clips and 3 joints. You can clip in on the desk, on the edge of the bed or flat plane. No matter you sit beside the desk to searching for something or lying on the bed for entertainment, the flexible tablet support can provide you the best view angle. Made of heavy-duty aluminum materials and anti-scratch pads, the tablet mount holder is durable and can well protect your devices.
3) iPhone 6/6s Charging Case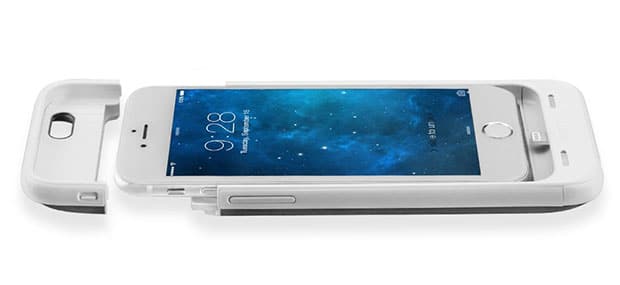 Cellphones are indispensable for almost every student, for both contacts and other convenient functions like calculator, note, and camera. The iPhone 6/6s charging case can charge your smartphone easily by just covering it with the case. The battery case is a new charging method like a power bank which is portable, but it is more convenient and compact because you don't have to bring a cable when using it. The charging case is also a cell phone case that can protect your mobile phone like a case cover from dropping or scratching.
4) iPad Bluetooth Keyboard Case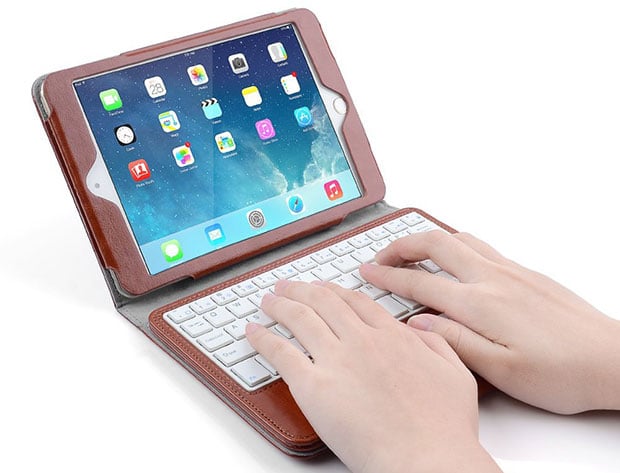 Some homework now has to be finished by a computer, but many students don't have a computer in school but a portable iPad. The Bluetooth keyboard case is customized for iPad mini, mini 2 and mini 3. Pair it with your device via Bluetooth and type just like a computer keyboard. The ABS Chiclet keys can provide you an easy and smooth typing experience. The keyboard case is removable and rechargeable and comes with a PU iPad case cover with magic velcro, and latch strap. It can stand firmly on the table so that you can use iPad as a laptop.
Essentials for a Better Dormitory Life
Half of student's time is spent in the dormitory. A healthy living environment is beneficial for studying and health. Here are also listed some essentials for you to make dormitory life more convenient and comfortable.
5) Cordless Vacuum Cleaner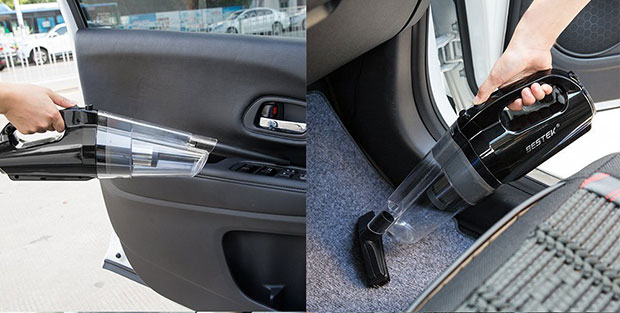 Living with other classmates together makes it harder to keep a clean environment. With so many clothing and other articles of daily use, dirt and dust are easy to increase especially in the corners or edges. The cordless vacuum cleaner is so portable and lightweight that you can easily carry it to clean up your bed, desk, floor or anywhere you want. Once powered, it can work for up to half an hour. Great suction allows you to collect particles effortlessly and more efficiently. HEPA filtration can suck and lock the dust and germs to keep room air clean and healthy, which is beneficial to your health.
6) Stainless Steel Coffee Maker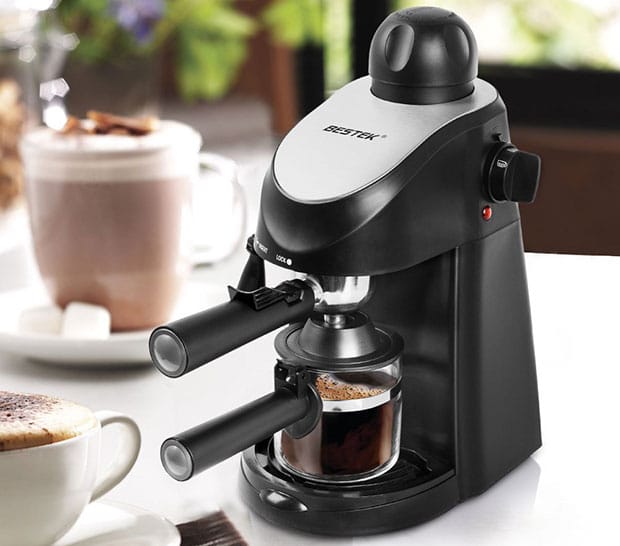 In school, you can also pursue a quality life. The stainless coffee machine has 240ml large capacity that can make 4 cups of espresso coffee simultaneously. 3.5 bar working pressure can produce delicious coffee for you. With single switch knob and indicator light, the coffee maker is easy to operate. It is removable and washable, hassle-free to maintain. Drinking a cup of coffee with friends before lessons or after a nervous test can keep you level-headed and feel agreeable.
7) Vacuum Thermal Carafe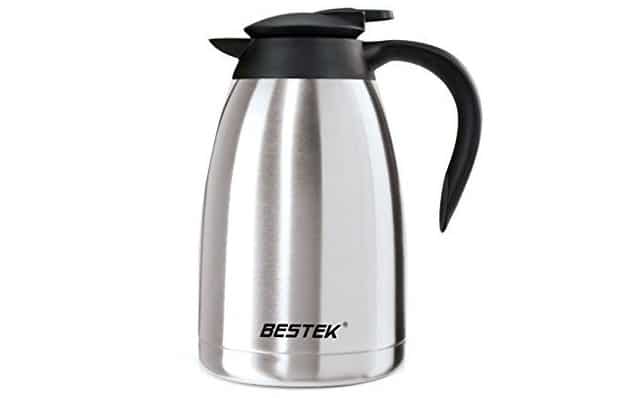 If you like drinking coffee or warm water, you should have a thermal carafe. Made of double-wall stainless steel materials, the coffee carafe can keep coffee, tea, milk, juice, and others beverages warm all day long. 1.5L large capacity allows you to store enough amounts to meet your everyday use. Winter is in the second half of the year. The insulated thermal coffee carafe can help you withstand the cold weather and study efficiently.
Final Words
School is not just a place for studying but the second home for students to live. To make school life better, you should prepare for back-to-school life essentials. These listed devices are portable and space-saving, ideal for school life. Of course, there are many other devices that you can bring to school. On the arrival of back to school, get ready for it and embrace a new happy school life.