Do you want to find a perfect Bluetooth FM transmitter for your car? If you do not want to spend too much on any FM and music system in your car, there is a perfect option to choose. If you are also searching for such transmitter device for your car, Nulaxy KM18 can be an ideal choice to consider with advanced features. It is one of the best transmitter and devices available in the market that comes with multi-usage features for users.
This Bluetooth FM transmitter is available at a genuine price, and you do not need to waste your money on expensive products to find all these features in your car. It can be a perfect device for people who do not have inbuilt music system and Bluetooth system in their car. If you also want to buy this Bluetooth FM transmitter of Nulaxy, here is the complete information about features and specifications of this smart device for your vehicle.
Technical specifications of Nulaxy KM18: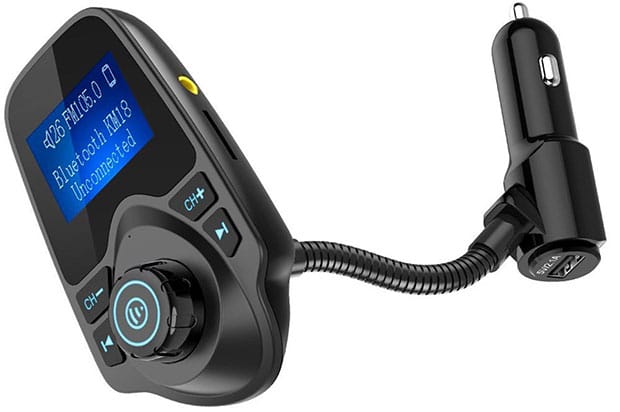 Nulaxy KM18 comes with a compact size and different features to use in your car. You will be able to use the features like Bluetooth, FM transmitter, USB charging port, TF card slot and AUX port. It also comes with 1.44 inch LCD display. It also has 5V-2.1A charging port that can charge the most of the USB devices with the transmitter. KM18 provides the support for micro SD card of up to 32GB and supports the formats of MP3, WMA, and A2DP. If you want to find the features of USB car charging, music, hands-free calling and FM radio, this device can fulfill all these needs in your car.
Big LCD display: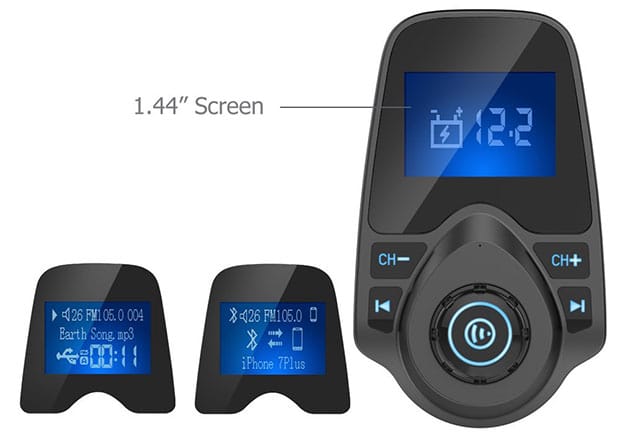 To see the important information like a number of incoming calls, the name of the song, car battery voltage level, and connected device, you will find a big LED display of 1.44 inch in this device. It is really helpful to adjust the settings and features according to your requirements in this compact Bluetooth FM transmitter in your car. You will find an easy to use interface in this LCD display screen of Nulaxy KM18.
Good compatibility features: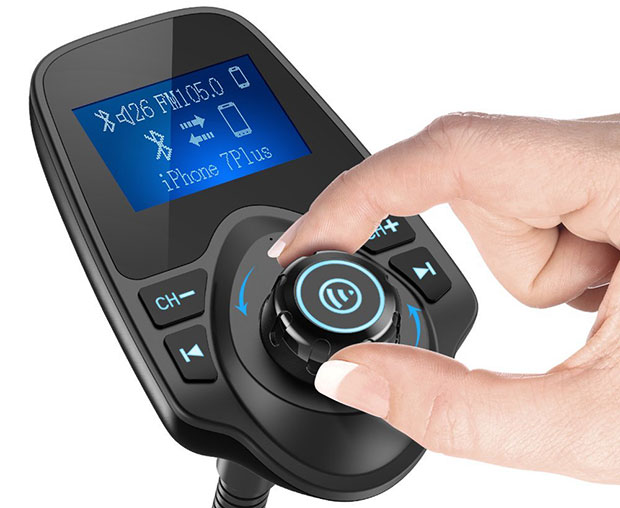 When you are using the Nulaxy KM18 in your car, you do not need to worry about compatibility features. You can connect the broad range of Bluetooth enabled devices like smartphones, iPhone, tablets, iPad, iPod and MP3 players. You can also use 3.5 mm audio jack to connect all these devices with this Bluetooth FM transmitter in your car. If you are using any external memory card to enjoy music, it provides the support of microSD and TF card up to 32 GB. The users will also find the support of various audio formats like MP3, WMA, and A2DP with this device to enjoy unlimited music.
Amazing sound quality: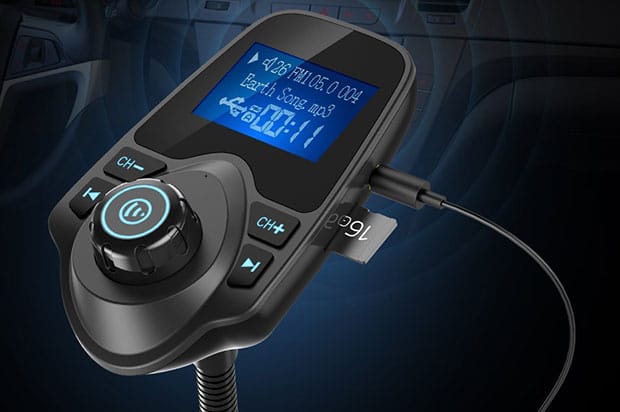 When you are using Nulaxy KM18 to enjoy your favorite music, you will find crystal clear sound quality with it. This device comes with advanced interference and noise cancellation technology to provide the perfect audio even with the car ground loop noise and radio frequency interference. It is one of the best devices on the market in this range to provide such an amazing sound quality in your car. You will not face any problem to use the features of hands-free talking by connecting your mobile with Bluetooth device. You will also find features to stream the music and FM by connecting it with stereo system of your car.
User reviews and ratings: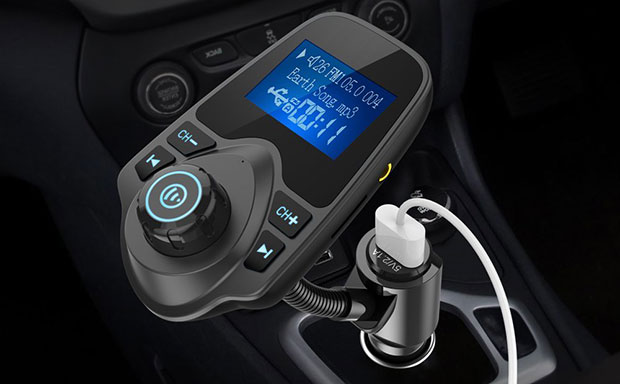 It is never easy to satisfy the customers for any company, but this device is one of the most popular devices in this price range. Most of the users provided positive reviews when they used this device with their car. With the rating of 4.3/5 is one of the best devices available with all these features. Here are some of the pros and cons of Nulaxy KM18:
Pros:
Compact and light design
Broad connectivity features
Good sound quality
Good for hands-free calling
Cons:
No way to power off unless unplugging it
Sound quality with transmitting to FM frequency
Conclusion: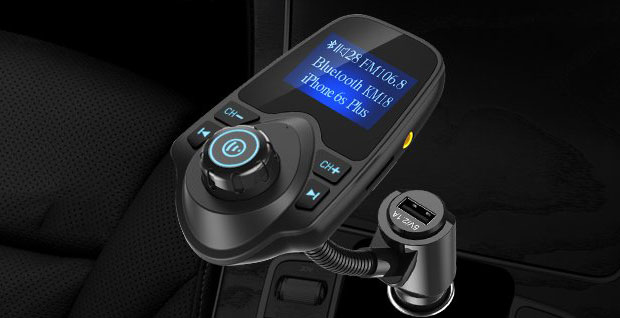 With all these features and specifications, Nulaxy KM18 is one of the best transmitters in this range that comes with amazing connectivity and audio features. This device is justifying the price range, and it is a value for money product for sure.