Moving from the traditional cat water bowl to a pet water fountain will always prove useful for the animal. Whether it's encouraging them to stay hydrated or replenishing the lost water content – cat water fountains have now started becoming common. In most cases, cats are naturally attracted to running water, but the fountains are equally great in entertaining the cat. Owners however should prefer simple ones, instead of something catchier and more decorative.
Here in this article, we are reviewing the Tronssien Cat Water Dispenser Fountain. Let's proceed…
The brand called Tronssien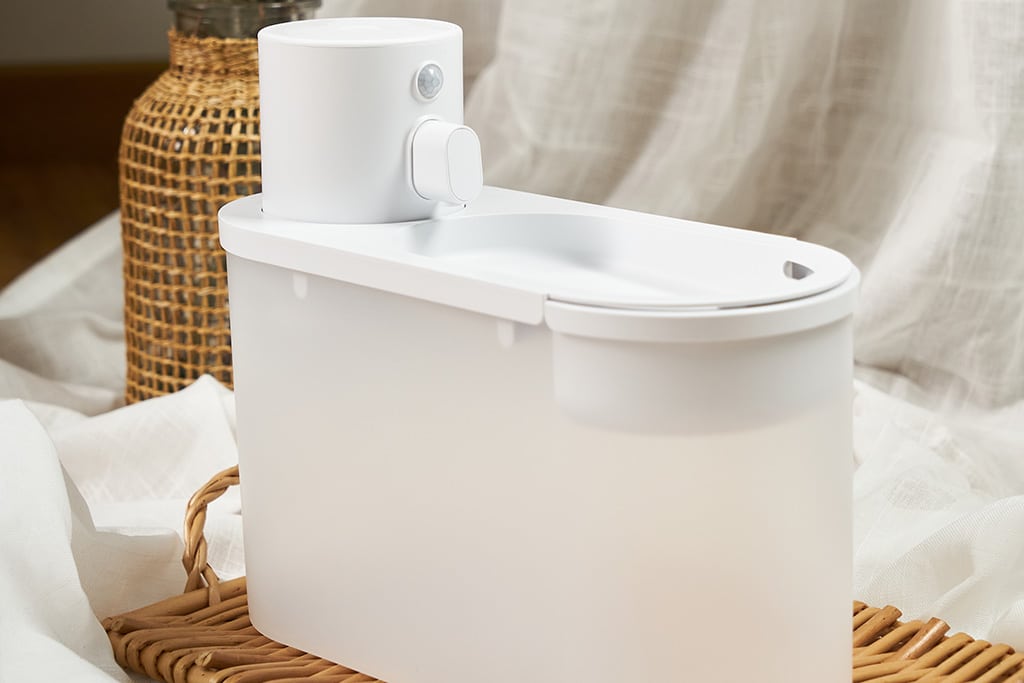 Thanks to the founder of the Tronssien fountain being a cat lover, she designed this piece exclusively to provide a better drinking experience for her feline friends. It was only after observing the living habits of cats, that there were small details she designed here, including the drinking interval time, cat water fountain wireless mode, and safety settings of separate water and electricity.
You may like: 10 Top Grossing GPS Tracking Devices (Track your Car, Kids, Dogs, or Other Pets).
Technology that promotes intelligence thermal image sensing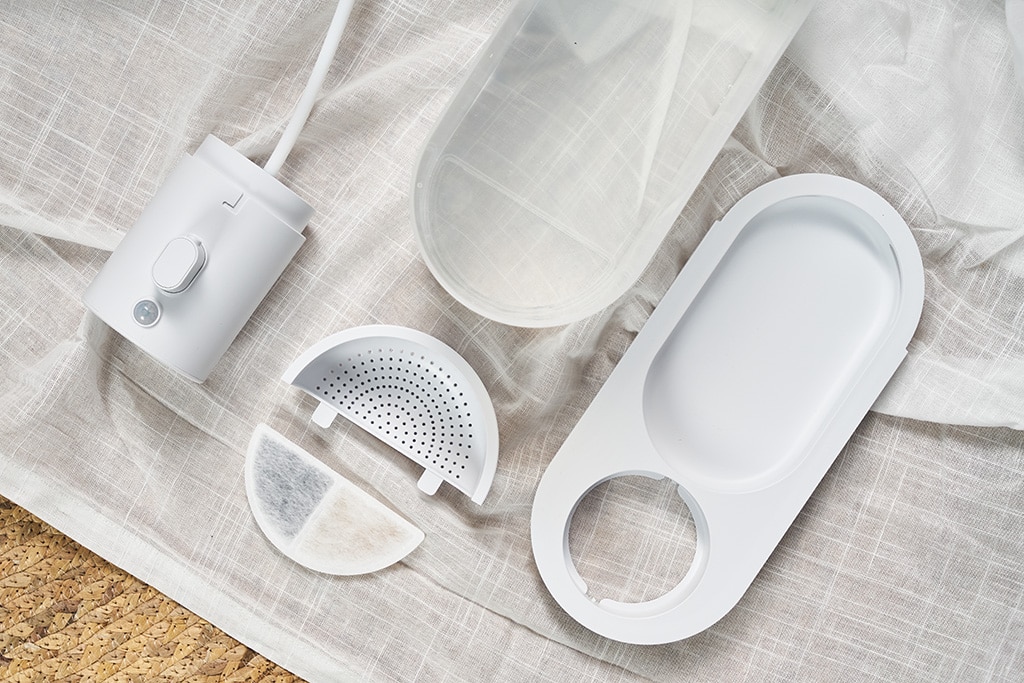 The product stands out for its amazing feature of automatically sensing the need of pets and attracting them to drink water. As per daily observations, long periods of uninterrupted supply of flowing water usually minimize the motivation for pets to drink. Eventually, drinking habits don't develop further! To curtail the issue, Tronssien made this effective by feeding water to the cat to point start or induction start mode. Upon entering the sensing area (about 2 to 6 meters), the water fountain will automatically discharge water for about 20- 25 seconds for your pet. It's all because of this auto IR sensor mode that the water gets discharged. Once it's done, then the machine sleeps for 30 minutes and finally, the induction re-opens.
Battery operated, huge capacity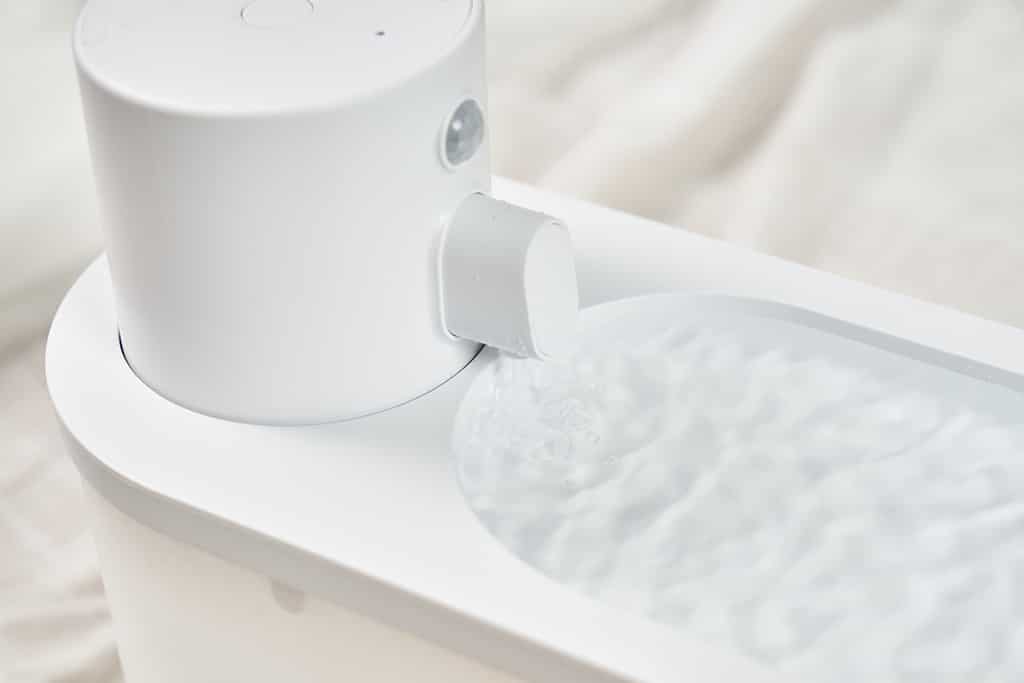 This automatic dispenser has a large water capacity of 2 liters, which implies it's the perfect pick for small and medium-sized pets. The sink is left transparent to detect the amount of water left exactly. The water fountain for cats has been designed in a wireless mode and is battery-operated. Just in case the power goes out at your house, the best part is your cat or dog can still drink.
Water and electricity are separate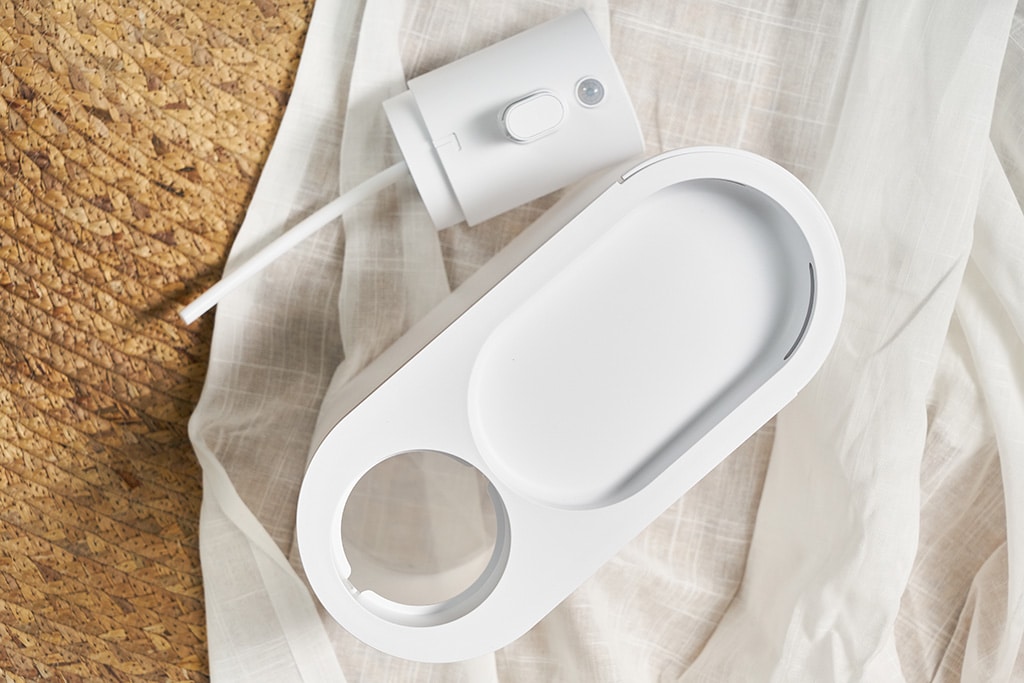 The primary components of the cat water fountain are emphasized inside the upper part, which is separated and fully enclosed. The water outlet method is changed to pumping which could prevent power leakage. Also, the design method ensures there's the ease in cleaning.
Triple filtration system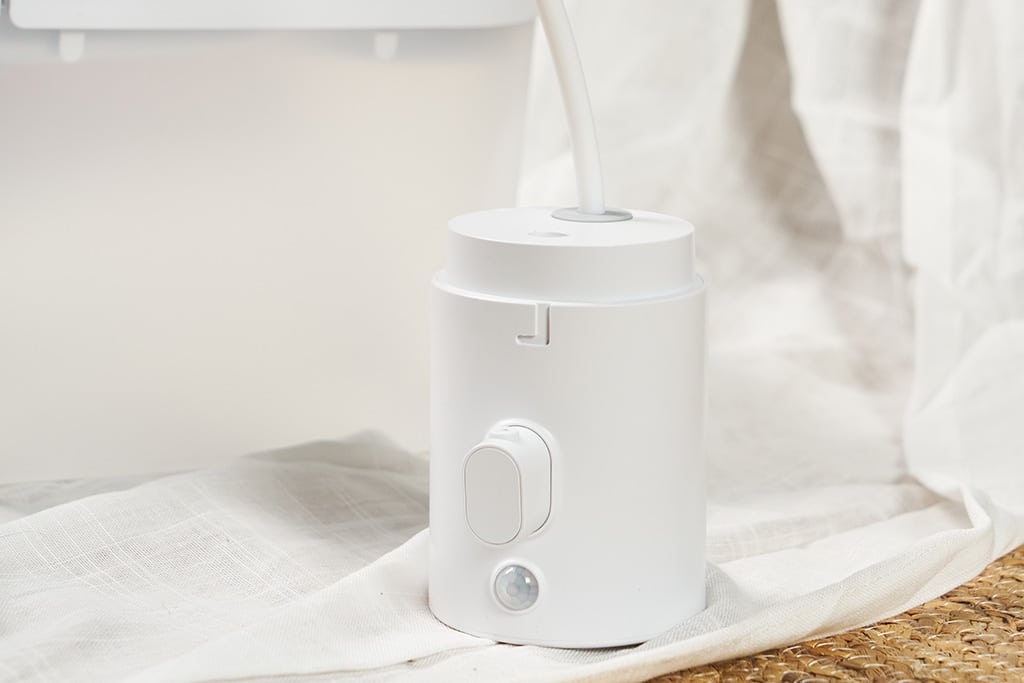 The pet water fountain comes equipped with 2 replacement filters, each having activated carbon, non-woven fabrics, and ion exchange resin; all of which contribute to making a triple filtration system. This keeps the water better tasting and rendered safe for pets.
Slow ultra-quiet and for a long duration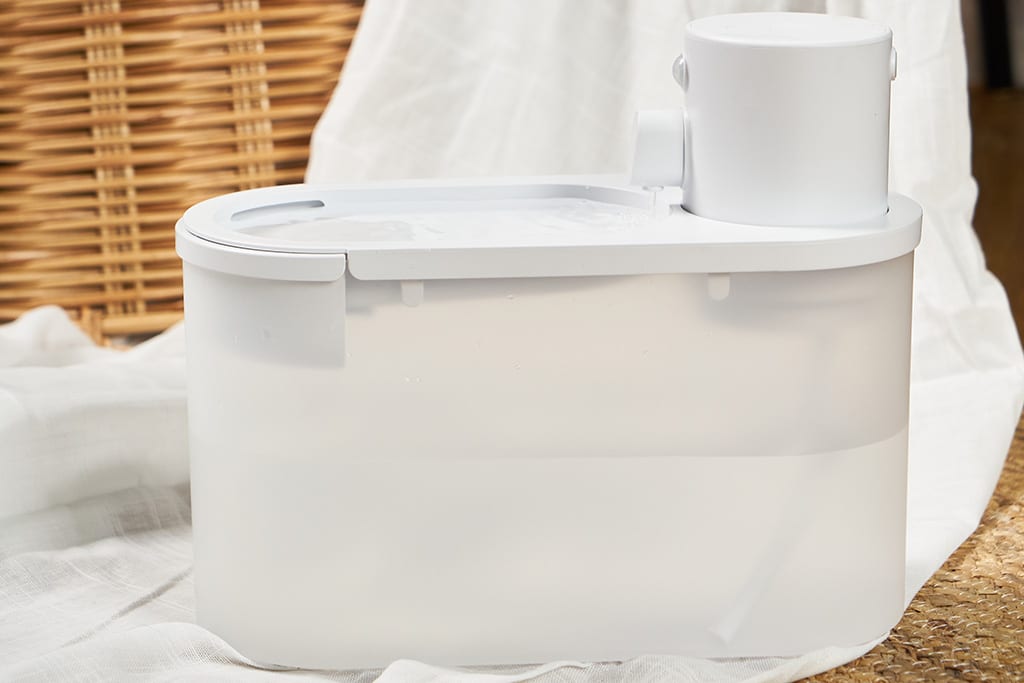 The water fountain is a very low-decibel, silent design and hardly makes any noise. You need to charge it once and the use time will be facilitated for about 30 days. The lithium battery usually sets up a protection plate when safety problems are once detected, and will automatically get powered off.
The very problem of drinking is resolved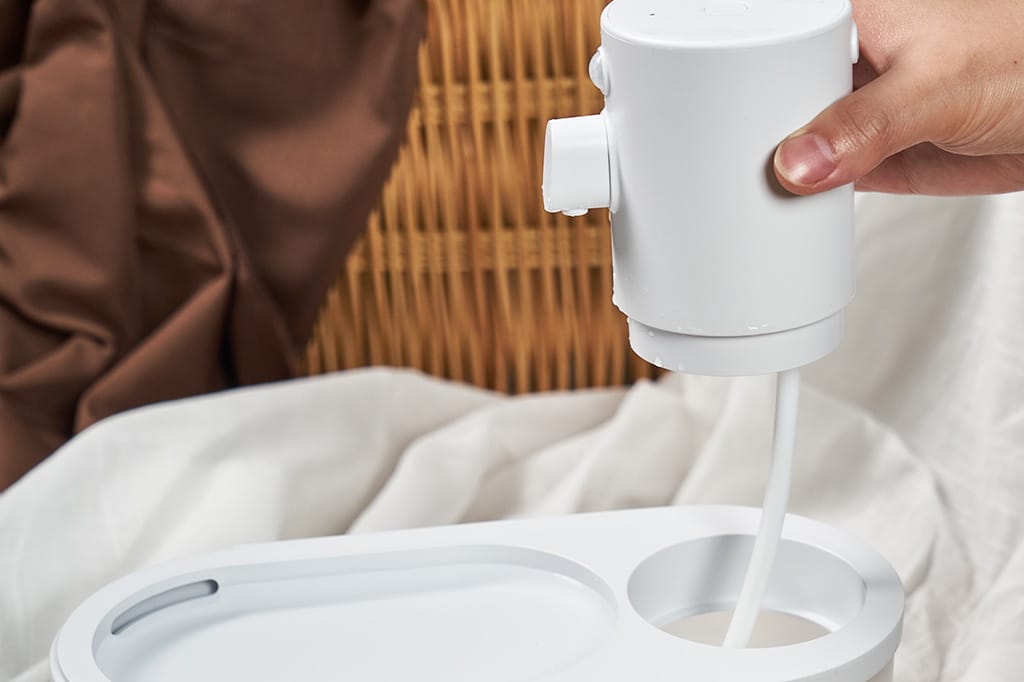 And that accounts for the best part about this water fountain. Owners are often rendered helpless when they travel and the cat has no water to drink from the bowl. Tap water can be toxic since they aren't filtered well. When drinking water from a bowl, the cat's beard also gets wet easily, making it feel quite uncomfortable! But this is one such device that solves all the problems in a jiffy. The water flow appears as a stream and gets purified using an upgraded filtration system. The capacity of 2 liters can be easily filled in too. So owners can be relieved knowing they won't have to wake up in the middle of the night for a thirsty cat!
Inside the package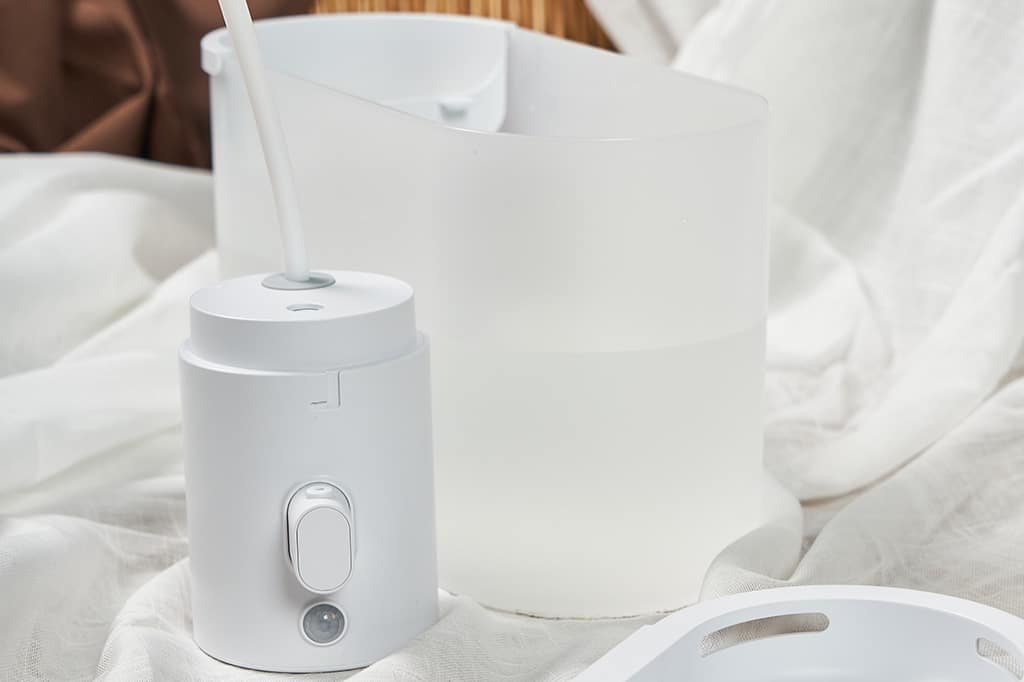 The water fountain is transparent and weighs about 46.5 grams. Upon purchasing, a small water tank, 2 filter elements, a silent pump, 2 nano rubber pads, a power adapter charging kit, and an easy-to-follow instruction manual can be found inside. Almost all the inclusions are high quality, and the price is equally affordable.
You may also like: 10 Top Grossing Products in Pet Supplies.
Wrapping up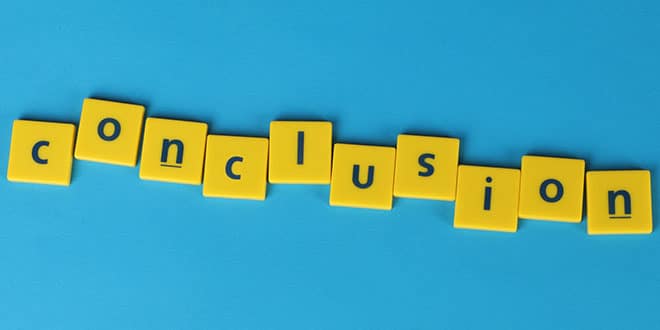 Getting the Tronssien cat water dispenser won't pinch the pocket and it is available at a great deal. Besides, this will be a worthwhile purchase for both you, as the owner, and for the feline friend.
Buy Tronssien Cat Water Dispenser from Amazon
Review Breakdown
Getting the Tronssien cat water dispenser won't pinch the pocket and it is available at a great deal. Besides, this will be a worthwhile purchase for both you, as the owner and, for the feline friend.