Have you tried several hidden cameras but yet to find out a perfect gadget that can satisfy your wide range of requirements? Then check out latest Ehomful E19 Mini WiFi Hidden Camera. This modern device has got a lot to offer you in its compact size. Go through following review to explore everything about Ehomful E19 Mini WiFi Hidden Camera:
Design: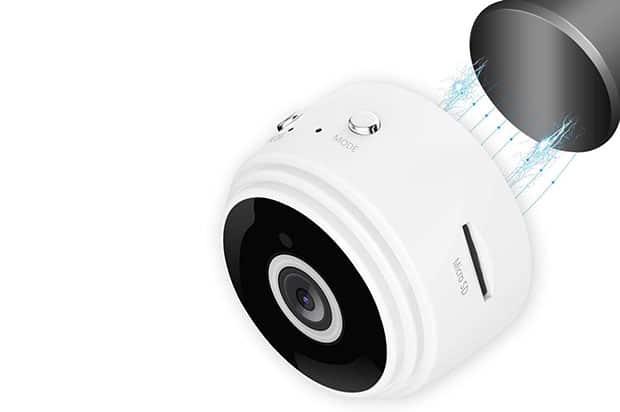 Ehomful E19 Mini WiFi Hidden Camera is one of the highly durable pieces of modern time that weighs only an ounce. The size of this compact device is only 1.8 inches but it is definitely a useful gadget in such a tiny packet. The camera comes with magnet design that makes it extremely resilient and you can fit it at any place for the recording purpose. You can simply keep it on the table in a standing position or fix it in corner of the wall with a magnetic bracket. This is what makes this device so versatile and you can use it at the office, home or factory for the surveillance and monitoring purpose.
Clear video recording:
A hidden camera should be capable of recording the videos in any situation and this is what Ehomful E19 Mini WiFi Hidden Camera is best at. It is capable of recording crystal clear videos of HD quality with a resolution of 1080p. The device can capture 30 frames per second. It comes with a night vision mode which makes sure the clear recording is done even in poor light conditions. The camera features IR LED lenses and wide angle view. Because of this feature, it is capable of recording videos of up to 150 degrees which very few devices can deliver with such perfection. The wide view makes sure a large portion of the premises is covered and you don't need to do tilt the camera for broader vision.
Ehomful E19 Mini is also equipped with a motion detection sensor which separates it from other devices available in the similar price range. The device also features push alarm feature that captures images automaticity and send notifications directly to the application in your mobile app.
You may also like: Ehomful E-SQ11 Mini Spy Camera Feature Review.
Storage & battery backup: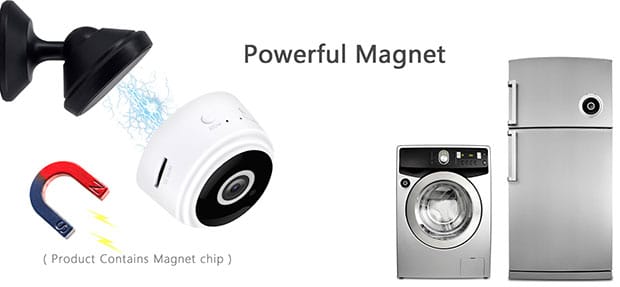 Ehomful E19 Mini WiFi Hidden Camera comes with a lithium polymer battery of 240mAh which can be charged within a quick span of time. You can easily charge it on the go from any power device using the USB cable. Once fully charged, the camera is capable of recording the videos of up to 1 hour. However, you can do continuous recording while keeping the device on charging so as to get an interrupted video streaming. Though this device doesn't come with internal storage, you can use an external memory card of up to 64GB that can store recorded videos. Once the storage is full, the old videos will be replaced by the recent ones.
Ideas for usage: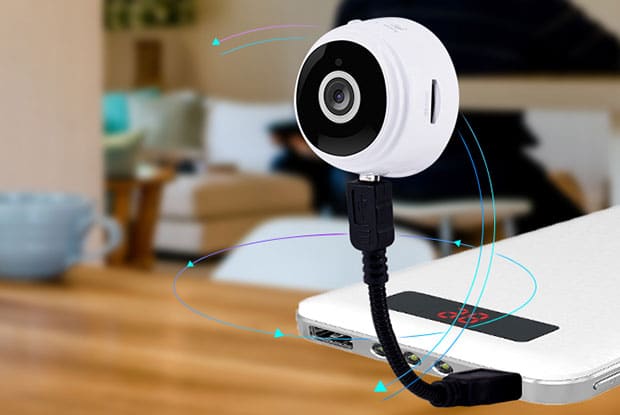 When it comes to usability of Ehomful E19, there is definitely no limit. You can use it as a nanny camera to keep watch on your child when you are out of the home. You can also consider fixing it on the pets thereby enhancing the security system of your house. If you want to record hockey, basketball, football or any game directly from the field then this camera will let you do so with utmost ease. This amazing device can also be used as a surveillance camera, dashcam, car camera or body camera. Simply use your creativity to get the best out of this device.
Other features: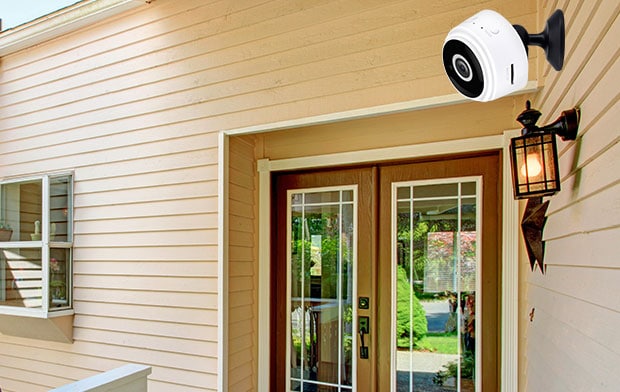 Ehomful E19 Mini WiFi Hidden Camera facilitates real-time streaming and there is hardly any delay in the recording once the motion sensors are triggered. With this tiny camera, you can also record videos within a specific set of time thereby making sure you don't miss the important activity that you wished to record. The device also comes with battery display which lets you to aware about the percentage of the battery which is drained off. Users are also allowed to turn on and off the night vision function from their Smartphone using the app.
The Bottom Line: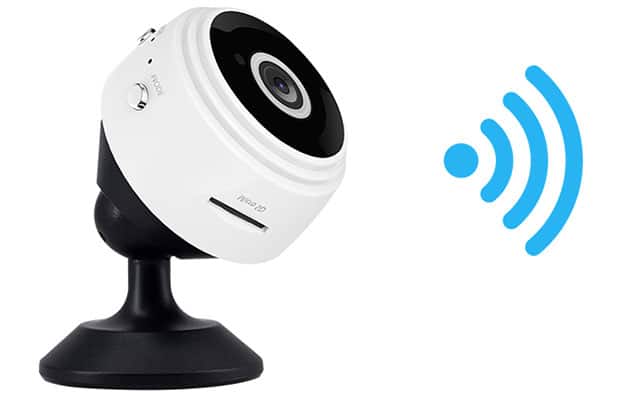 Ehomful E19 Mini WiFi Hidden Camera is offering more than what you can expect at the price of $49.99. It is a device that comes with fully loaded features which are quite handy in today's world of constantly changing technology.