Spy cameras play an important role if you want to keep someone under surveillance. Whether you want to keep an eye on your favorite pet or you want to monitor activities happening around your premises when you leave your home, a spy camera like Ehomful E-SQ11 Mini Spy Camera is extremely handy. Browse through following details to know what this device has got to offer you:
Design: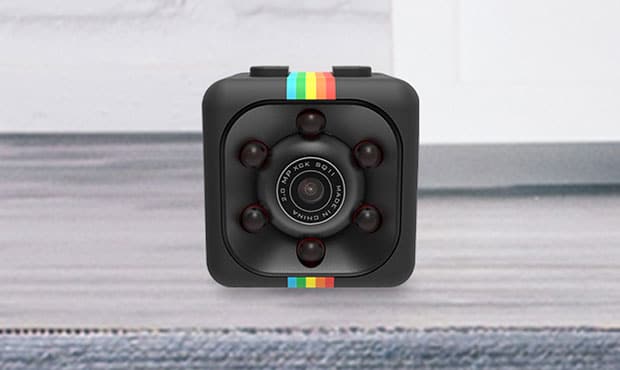 Ehomful E-SQ11 comes with ally finish and attractive design thereby making it a perfect device to gift someone on a special occasion. You can keep it on your office desk or carry it in your pocket with utmost comfort. The device is extremely portable and it also comes with a high durability that lets you use it for a longer duration. The weight of Ehomful E-SQ11 is only 0.8 ounce and it is extremely compact. This is what makes it handy and you can use all your creativity to keep it at any place of your choice and no one will even get a hint of it.
HD Quality Recording: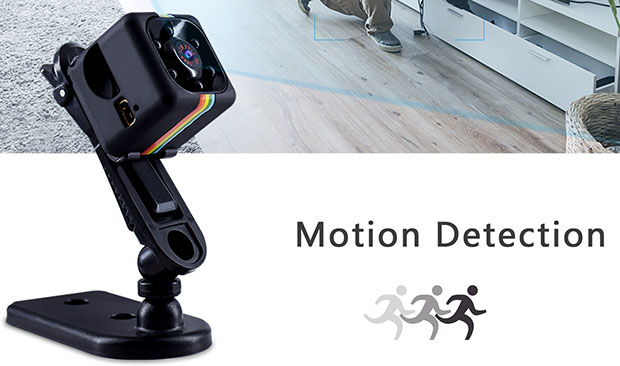 Ehomful E-SQ11 Mini Spy Camera is capable of recording around 30 frames per second. You will be surprised to see the high-quality videos recorded through this tiny camera. It is capable of recording videos in 1920 x 1080p resolution. The top quality lenses of this camera offer you wide angle recording. The 140-degree lenses can cover the maximum area around your vicinity thereby making sure every single activity happening around your premises is getting captured without any interruption. The camera also comes with some of the extraordinary features such as night vision and motion detection. The quality of videos recorded during the night is also quite clear and you can easily recognize the objects captured in the recording.
Technical specification: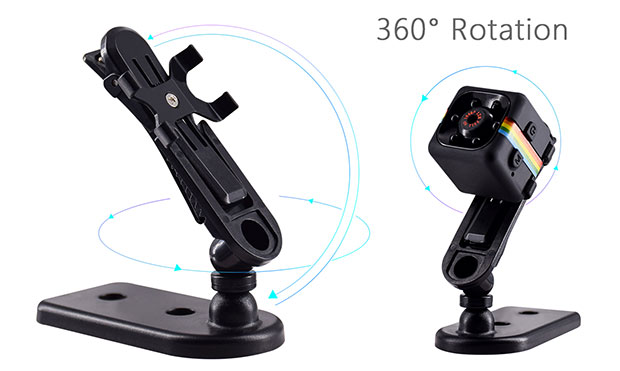 The device is extremely easy to configure and you can get going with it within a few seconds only. It comes with Wi-Fi capability which makes it extremely smooth to use even in difficult conditions. The camera also comes with a feature of time and date stamp that can be modified according to your own wish. Ehomful E-SQ11 has an ability to do loop recording and it also features image setting mode. It supports micro SD card of up to 32GB which is more than enough to record videos of around one hour.
Ehomful E-SQ11 Mini Spy Camera has six IR LEDs which can be easily turned on or off. Even in complete darkness, you can record videos of 20 feet distance using this amazing camera. Though during the night, the recorded videos are in the black & white mode, they are clear enough to give you an idea about what is happening out in the recording. The motion detection sensors are automatically activated when someone gets into the view of the camera. E-SQ11 is powered with Lithium polymer battery of 200 mAh which offers recording time of around 100 minutes.
You may also like: Ehomful E17 Mini Body Pen Hidden Spy Camera Feature Review.
Other features: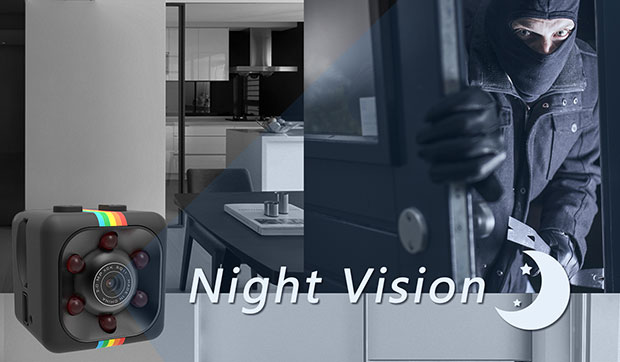 Ehomful E-SQ11 features a quick on and off mode that lets you use this device in an efficient way. You can switch it on whenever required and keep the recording off when nothing is important to be recorded. The device comes with a body clip that lets you mount it very easily. It is even capable to record videos while in charging mode. Once the device detects any motion in its range, it can do the recording for the 1 minute from the moment the motion has stopped.  Apart from the main piece, the box of Ehomful E-SQ11 comes with one USB cable, one swivel mount, one card reader, one body clip and a user manual to make you acquainted with all the key features of this device.
The Bottom Line: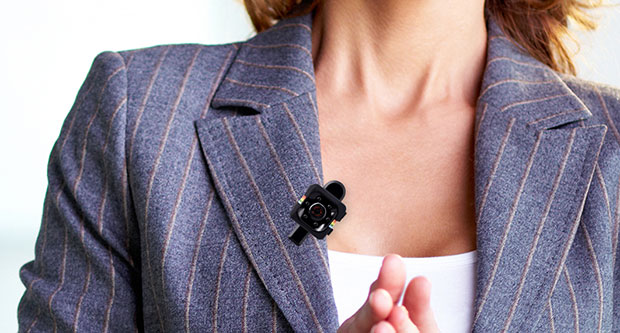 Considering all its features, Ehomful E-SQ11 Mini Spy Camera is quite reasonable at a price of $23.99. It is well versed with all the functionality that you can expect from a spy camera of today's generation. Whether you are using it for personal protection or want to record some interviews with it, the camera will do its job without fail. Once you get to know all the features of this camera, you will definitely find it useful for one or other way in your everyday life.