Do you want to know who is knocking at your home? Do you want to track every single activity of your kid from a remote location? Do you have people in your office that you can't trust? Then you definitely need a device that will help you to keep eye on all these activities without being getting noticed. There are wide ranges of devices available in the market that come with fully loaded features and they can also function as a spying device. CIXI Dual USB Charger Spy Camera is one such kind of unique device that will make your job easy with its amazing ability to perform multitasking.  Here we have highlighted all the key things that you can discover in CIXI Dual USB Charger Spy Camera:
What is CIXI Dual USB Charger Spy Camera?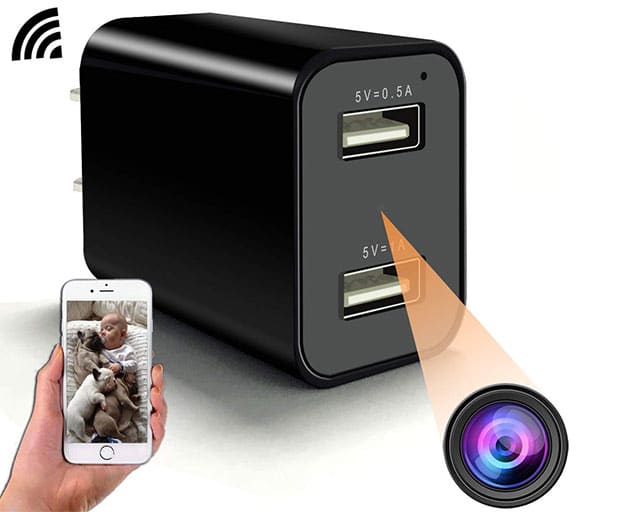 Though CIXI Dual USB Charger Spy Camera looks like a USB charger, it is mainly recognized for its hidden spy camera that can offer you limitless benefits without getting noticed. This modern device comes with a Wi-Fi remote view that lets you track things even from a remote location without any interruption.
Security Feature: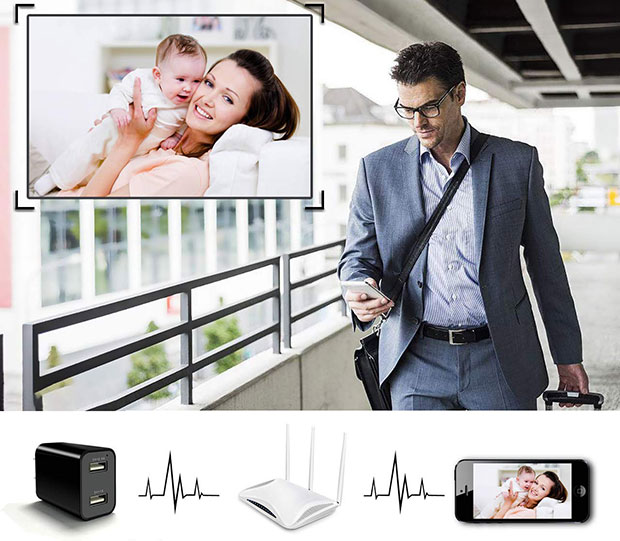 CIXI Dual USB Charger Spy Camera can play a vital role in protecting your family as well as your precious property. With this device, you can keep watch on all the activities happening in your home premises. It will help you to completely focus on your work as you don't need to worry about the safety of your family members. If you have kids or pets then this spy camera will also help you to track every single activity of your loved ones. This device is not only suitable for home but it is also useful in commercial premises such as a hotel, shopping mall, and offices.
You may also like: 10 Top Rated Hidden Cameras.
Camera Details:
CIXI Dual USB Charger Spy Camera has a capacity to record things up to 15 days. It means you can always get back to the recording history and check footage of specific date or time. The camera is capable of capturing outstanding daylight images and videos. In case the storage of the device is full, the old files are overwritten with new files and the recording will continue without any disruption.
This extraordinary spy camera comes with the ability to record videos in H.264 Format. This lets you record high-quality videos in very low bitrates. What it means that you can get crystal clear video recording without losing much space from the storage. This is one of the exceptional features that you will hardly find in any other spy cameras.
Other Features:
CIXI Dual USB Charger Spy Camera is extremely easy to use and you don't need any special technical knowledge to install it. You need to simply connect the signal of the hidden camera with USB and synchronize it to your portable device using Wi-Fi. Once the setup is done, you can easily manage things using a user-friendly app. You will find all the detail process of installation in the user manual that comes with this device.  In case, you find any difficulty in operating a particular function of this device then the technical support team will be there to resolve the issue.
In the App, you have an option to manage your settings according to your requirement. You can easily set alarm notifications on. What it means that you will get notifications directly on your cell phone when any motion is detected by your spy cam.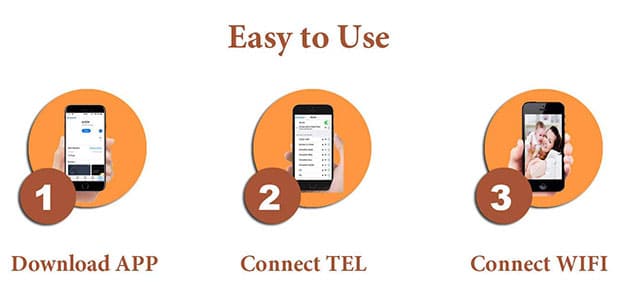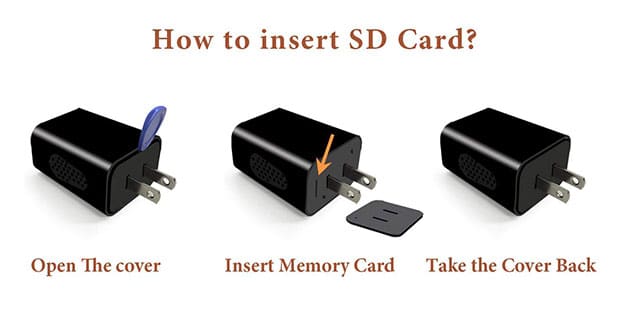 Dimension & Pricing:
CIXI Dual USB Charger Spy Camera is available for purchase on Amazon at a very affordable price of around $50. You will get a wall charger hidden camera, one card reader, a user manual and a teardown tool in the package contents. This product comes with dimensions of 4.7 x 3.1 x 3.6 inches and it weighs only 2.72 ounces. This is what makes it one of the most compact spy cameras of today's time.
The Bottom Line: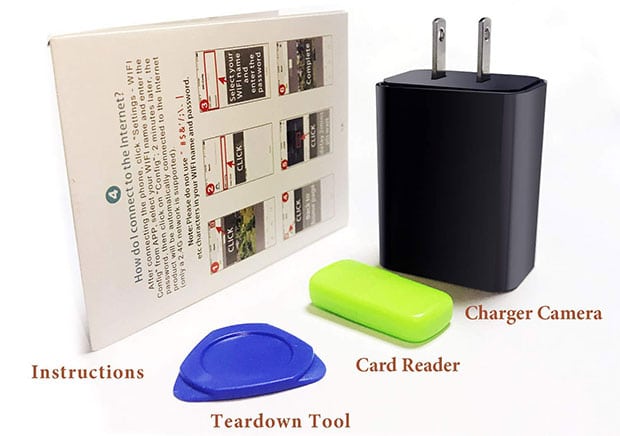 CIXI Dual USB Charger Spy Camera is known for its versatility and it is worth buying at a price of around $50. You can apply all your creativity to use this spy camera at a place of your choice and get the best out of this device. It definitely has so many things that let it stand out in the competition and you can consider buying it without any hesitation.