Having a modern state of the art kitchen, you should keep it equipped with all types of modern gadgets that can make your cooking smarter. Are you looking towards modernizing your kitchen to do better cooking and utilize your precious time? A modern working couple knows how to balance life and spice it up with perfect equipment. Listed are some kitchen gadgets without which your life wouldn't have been a pleasant affair.
1. FANBO Olive Oil Sprayer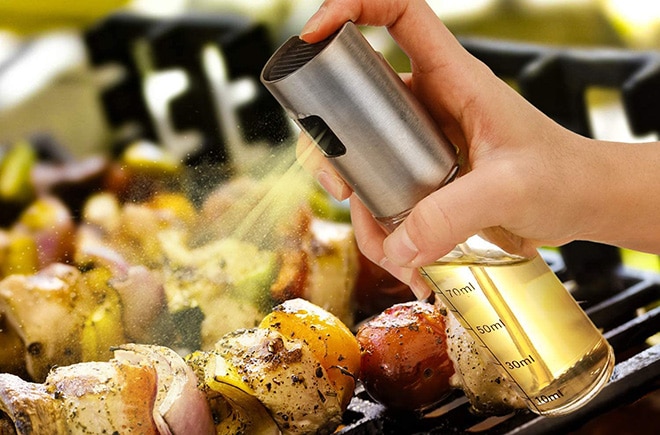 The olive oil dispenser bottle leaks proof steel dispenser is convenient to use. It helps you produce ultra-fine oil moist with a single touch so that the food is evenly covered with oil. This oil sprayer is instrumental in reducing oil and oil smoke generated by the barbeque a lot. Moreover, the 100 ml lead-free glass oil bottle is transparent and can be filled with olive oil, vinegar, lemon juice, and vinegar.
Recommended for you: Top 10 Best Sellers in Kitchen Utility Knives.
2. Rich Blue Meat Thermometer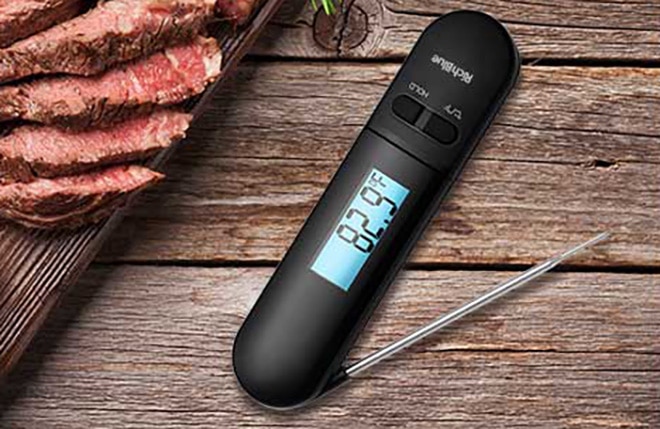 The rich blue meat thermometer is a waterproof, digital instant-read kitchen thermometer with a gravity center with a large backlight LCD meant for outdoor cooking. The equipment records the temperature in a small fraction, like 2-3 seconds. The reading is more or less accurate, and you need not wait over a stove or grill for the temperature to settle down. This thermometer works well with a beverage, deep-frying, or while making candy, or maybe baking.
3. HOKEKI Digital Kitchen Scale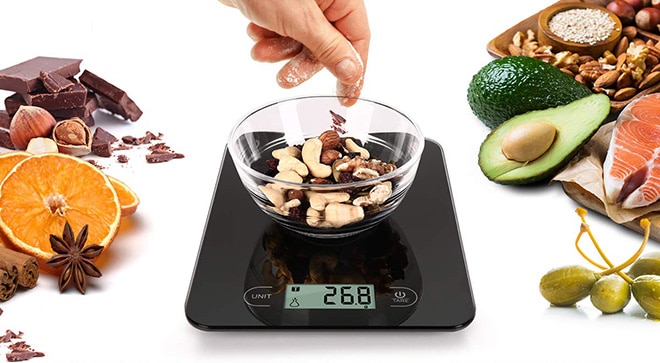 The HOKEKEI Digital Kitchen scale is an electronic gazette that weights the grams and ounces with an LCD over a waterproof glass. This is meant for weighing things to the nearest accuracy, especially while baking. This has a battery and can accurately measure up to ounces, milliliters, pounds, and grams. The surface consists of high-quality tempered glass, easy to wipe with dry towels. The first battery is included with the purchase.
4. FANBO Silicone Spatula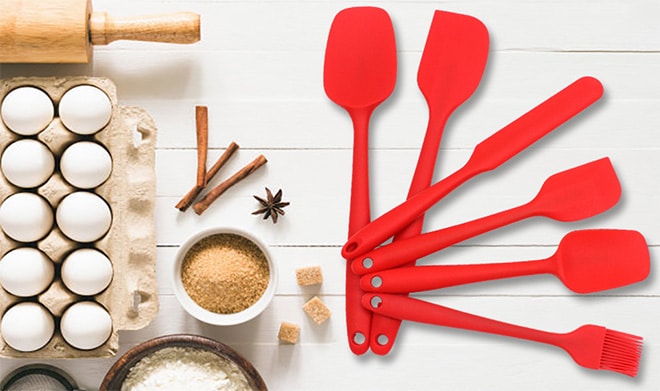 The FANBO Silicon spatula is a set of baking utensils used for making cookies. They are a set of non-stick utensils with no scratch up to 500degree Fahrenheit. The black-colored stainless-steel item is made from food-grade material, BPA free. The smooth edges will never scratch your non-stick cookware while baking. They are easy to clean and have a guarantee of quality.
5. Spring Chef Magnetic Measuring Spoons Set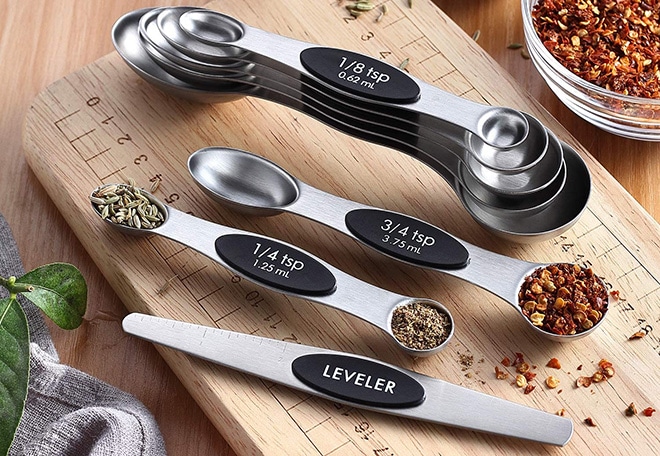 The spring chef magnetic measuring spoon is dual-sided stainless steel and fits precisely into the spice jar, as a set of 8. They are made from a single metal construction and are heavy-duty premium stainless steel. They are marked with U.S. and metric measurement markings that are easy to read and won't fade quickly. Since they are dual-sided, they are just accurate for measuring medicines and more. You will find easy markings denoting ¼ tsp, ½ tsp, ¾ tsp, ½ tsp, 1 tsp, and many more.
6. Aoyar Rolling Pin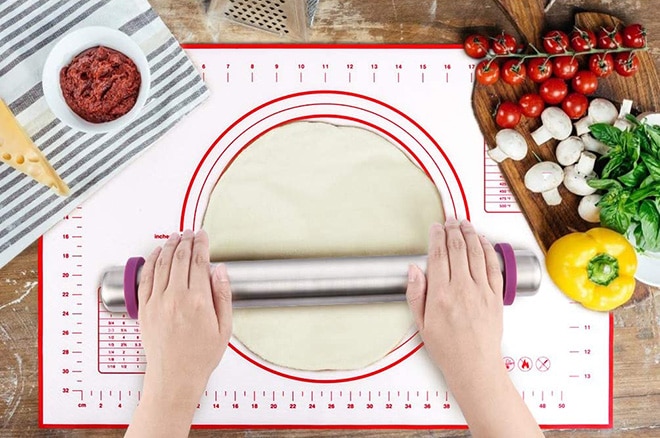 This product, the Aoyar rolling pin, is used for the dough, pizza, pie, pasta, and cookies and one of the most utilizable products for the kitchen. The product is made from 18/8 food graded stainless steel and unable to get mildewed, free from the extraneous odor. They are convenient for kneading the dough to the required thickness. They are of diameter 1.8 inches/4.5 cms and length 16.1 inch/41 cms, which help to roll the dough quickly and suitable for a professional baker. Aoyar rolling pin could be easily cleaned and is dishwasher safe.
7. Bobalaly Oven Mitts and Pot Holders Set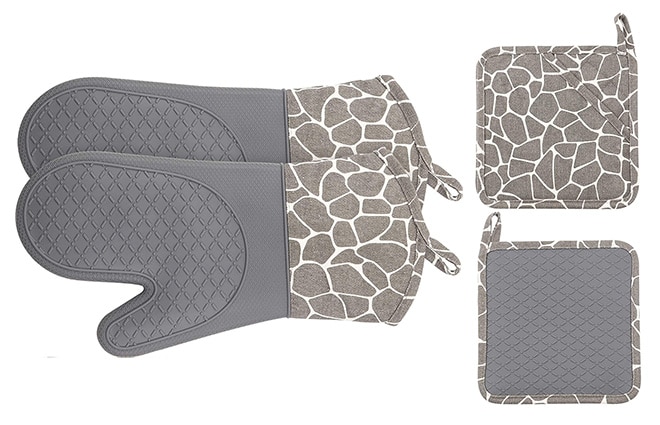 The silicon oven and pot holders set are heat resistant and flexible for kitchen cooking, baking, grilling, and microwaving, having a quilter liner BPA free and non-slip in nature. They are extremely heat resistant and stand heat up to 500 degrees Fahrenheit. The holders are 13 inches extra-long and protect your hands and forearms from burns while using the grill or oven racks. They have a super grip so that you avoid kitchen disasters. The holders have superior hand, wrist, and counter protection that facilitates lifting the steam pot lid while serving the hot plates. You may wear them while placing dishware on your table.
You may also like: 10 Top Rated Kitchen Oven Mitts.
Final Words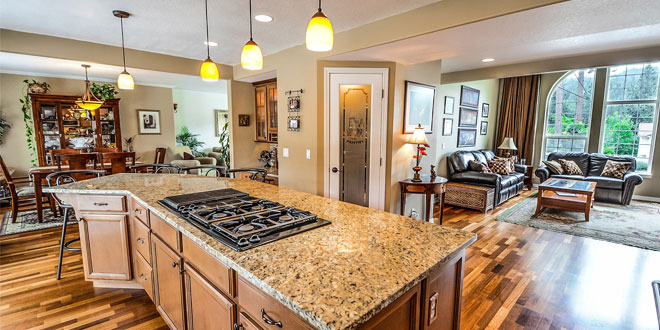 If you are looking towards renovating your kitchen and equipping it with the most modern gadgets for daily use, this space has probably given a better idea. Regarding extensive knowledge of the products, study them in detail, especially the review portion from the internet, and finally, decide the kind of kitchen gadgets you want to purchase.