Before you start training on tape, it is interesting that you set goals for yourself. In the first session, the objective will be to adapt to running on a machine. Especially if so far you have only run outdoors. Or if you have led a sedentary life and want to start taking care of your fitness to see and feel better.
But after the first two or three sessions of adaptation to the treadmill decide, what is your goal? So, you can design your training before getting on the tape. That way you will get the most out of each training session on a treadmill.
If you consider how to use a treadmill to lose weight you can use a HIIT routine for the treadmill. In case of training indoors to prepare for a race, you can follow a training similar to what you did on the street. To strengthen muscles, you can run with weights on anklets and wristbands.
The options are many and according to your objective, this will vary your training on the treadmill.
Recommended for you: Top 10 Most Wished Treadmills – Best for Cardio Training.
Tips to consider before considering how to train on the Treadmill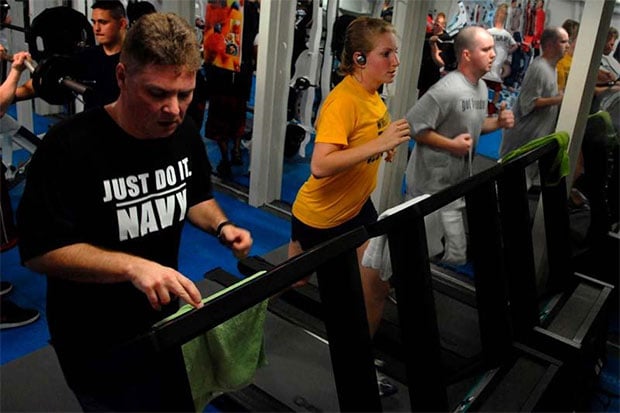 Before knowing how to use the Revolution Dynamo treadmill it is important that you know what to consider for effective and healthy treadmill training. Applying these tips to your treadmill workouts is key to getting the most out of them. And to minimize the risk of injury.
Make stretches before climbing the belt. Forever. Warm-up is essential as the start of a physical exercise session but you can do it on the same tape.
Remember the importance of hydrating. Before and after training. But also, during it. Before learning how to use the treadmill, decide where you can put a bottle of water. The ideal is to have it on hand to drink in the race without getting in the way of running.
Learn the right technique to run effectively and without injuries. If you are already running on the street and want to train on tape, you already know the right posture. If you wonder how to use the treadmill because you are a beginner in running remember: keep your back straight or slightly tilted forward at all times. And in front view.
Identify all the buttons or controls on the tape. Especially those of start and stop, emergency and changes of speed and slope. Know where each of them is. And, of course, how they work. Do it before climbing the tape.
Locate where to leave a towel and other items so they don't get in your way while you run.
How to use the treadmill for the first time step by step?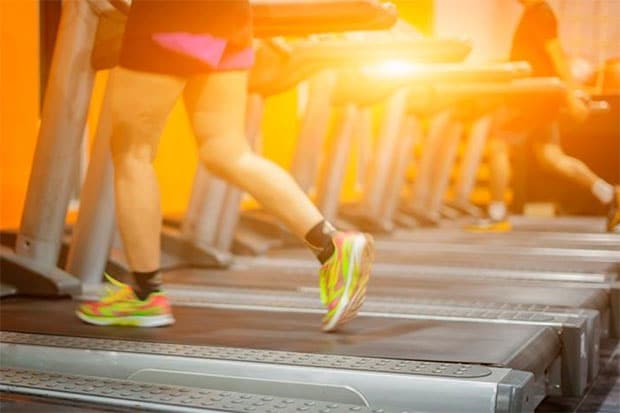 These steps on how to use the treadmill for the first time will help you not only in your first treadmill training but also in subsequent ones.
Adjust the treadmill. The ideal for the first time is to run on the flat ground even if the treadmill has a slope.
Hit the quick start. So, you can easily get on the tape because its speed is very slow. And attach yourself to the front or sidebars.
Increase the speed and adapt your steps to it. The first time you can start at 3Km / h and then go up to 5Km / h when you pick up the pace. In subsequent workouts adapt the speed to the treadmill training you want to perform.
When you feel safe and stable, release your arms and adopt a proper career posture.
Increase the speed when you want and increase your own running speed to adapt to it.
Keep your eyes straight ahead. It is good advice on how to train on the treadmill for the first time. You will avoid getting dizzy or clueless and turn the posture to the side. Be careful especially with gym televisions or other elements that attract your attention on your sides, so that you do not get lost.
Lower the tape gently but at the same time firmly. The first time you may notice slight dizziness when you get off the tape. It can be a sensation similar to when you get off a vehicle and it seems that you are still running. Simply stay at one point on firm ground for one or two minutes and walk slowly until the sensation disappears.
You may also like: 10 Top Grossing Products in Health & Personal Care.
How to use the treadmill to train?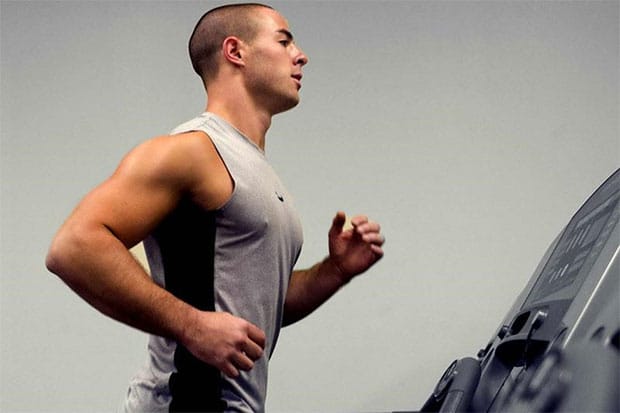 How to use the treadmill to get started in the practice of physical exercise?
So far you have led a sedentary life but want to start improving your fitness? Start with 40-minute treadmill training sessions.
10 initial minutes of warm-up in rapid motion.
25 minutes at medium pace maintaining a maximum heart rate of 70%.
5 minutes of fast walking or light running, depending on your fitness state.
How to use the treadmill to advance your training as you get better fitness?
Go adding variations to the base training based on the objectives you want to achieve
Increase the training session to 60 minutes by extending the central part of the training to 40 minutes and the final 10 minutes.
Include slope changes if your treadmill allows.
Increase the running speed.
Perform interval treadmill training (HIIT, wiki).
These basic tips on how to use the treadmill will help you, in the beginning, using this machine. So, you can enjoy effective and safe indoor running training.
This article is written by Selena Richard. Selena is a blogger and a guest contributor for a well-known brand that includes Mesheble & Inthemarket.ie. In her leisure time, she plays tennis.